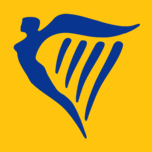 Information Security Engineer - AWS
Descripción de la oferta
Ryanair Holdings plc, Europe's largest airline group, is the parent company of Buzz, Lauda, Malta Air & Ryanair DAC. Carrying over 154 m guests p.a. on more than 2,400 daily flights from 82 bases, the group connects over 200 destinations in 40 countries on a fleet of over 475 aircraft, with a further 210 Boeing 737's on order, which will enable the Ryanair Group to lower fares and grow traffic to 200m p.a. by FY24. Ryanair has a team of over 19,000 highly skilled aviation professionals delivering Europe's No.1 on-time performance, and an industry leading 34-year safety record. Ryanair is Europe's greenest cleanest airline group and customers switching to fly Ryanair can reduce their CO₂ emissions by up to 50% compared to the other Big 4 EU major airlines.
Ryanair Labs is a state of-the-art digital & IT innovation hub based in Madrid, Dublin and Wroclaw, creating Europe's Leading Travel Experience for customers. As a result of our continued expansion, we are opening a new office in the heart of Madrid City Centre and we want to hear from the best IT professionals Madrid has to offer to join our Ryanair Labs.
The Role
The role is part of the Information Security Department of Ryanair. You will be joining a challenging, exciting and growing part of the business, working in a dynamic environment. The team is responsible for cybersecurity of internal environments.
We are looking for an AWS Engineer that will be working together with Security Engineers to improve our security architecture. Here in Ryanair you will be involved in design processes to decide how to build the cloud-based part for our solution.
Your responsibilities will include:
Deploy and maintain all those security related products.
Assist on integrations with other tools like Graylog.
Assist on design and/or improvement of security architecture, working together with security engineers.
Create and maintain cloud security architecture documentation and procedures.
Requirements
4+ years as AWS Engineer work experience preferred.
Depth knowledge of AWS Cloud Security products (AWS GuardDuty, Amazon Inspector, AWS Security Hub, AWS Shield, etc).
Understanding of information security concepts (log management and correlation, threat detection, HIDS/NIDS, WAF, etc).
Interested in current topics of cybersecurity and emerging threats.
Self-motivated, excellent time management, great interpersonal skills, capable of working independently or in a team, passionate.
Information security related certifications are highly valuated.
Benefits
Flight Benefits