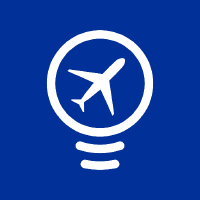 Descripción de la oferta
We are TravelPerk: a fast-growing, well-funded startup that has raised nearly $134m since our creation in early 2015. Backed by world-class investors from some of tech's most disruptive companies, including Slack, Trello, Twitter, Farfetch, Deliveroo and Delivery Hero, our team is made up of A-players from across the travel industry.
Over the past few years, we've been named the fastest-growing SaaS startup in the world by SaaS1000 and featured as one of the hottest startups to watch by both Forbes and Wired. We're revolutionizing the B2B corporate travel market—worth over $1.3 trillion—by simplifying the process for everyone involved.
In spite of the ongoing global pandemic, we're continuously growing and adapting to the situation. We're turning lemons into lemonade—because we're innovators. We've even developed TravelCare, our very own travel risk management tool, to ensure business travelers are safe and sound before, during, and after their trips. Our team continues to emerge stronger and stronger as we adjust to the new normal—and that's where you come in!
We are looking for an ambitious, motivated and knowledgeable TechOps Specialist to help build a world-class IT experience at Travelperk.
In this role you will be an instrumental part of every aspect of IT at Travelperk. You will be responsible for everything from helping users day-to-day to delivering big projects that alter the course of the company.
You will need to be smart, adaptable, comfortable with ambiguity and people-focussed. You should have a background in something technical and love learning how things work in IT. The more experience the better!
What will my day look like?
As a TechOps Specialist you would…
Make it your mission to give our Travelperkers such an amazing service that they can't wait to come back to talk to us again

Help to maintain our network infrastructure and associated systems through core skills and change management

Carry out patch management for our laptops (via centralised tools)

Deal swiftly with any technical incidents that arise

Securely configure and maintain our suite of SaaS tools

Ensure IT tools such as the inventory are kept accurate

Assist with requests/tickets from other parts of the company

Support with other IT related tasks as required

Guide, advise and come up with amazing solutions to problems using the technology that we know

Occasional out of hours support
What skills and experience are required?
A relevant degree or alternative IT/Computer Science qualifications

3+ years of relevant experience as an IT Support Specialist or similar role working with endpoints, mobile devices, cloud/SaaS tooling and networking

Demonstrable experience in working with core systems like Active Directory, Azure and GSuite

Knowledge of all OS types (Windows / OS X/ Linux)

A good understanding of change management and information security

Familiarity with secure configuration of devices and systems and patch management

Excellent time management and communication skills in English

Ideally experience in a very similar environment with hyper-growth and fast pace

A true team player with a "can do" attitude, constantly looking to deliver results - motivation, good communication skills and positive attitude are crucial in this role.
What do we offer?
Competitive compensation including equity in the company.

Vacation days: Spain: 24 days plus public holidays.

Health perks: Spain: Choose between a private health scheme or a gym allowance.

"Flexible compensation plan" to help you diversify and increase the net salary.

Flexibility to work from home most of the time.

Perks such as language lessons, yoga and office food have been put on hold during COVID-19 and will be reviewed.
Flexible Work Policy
Until local governments and health professionals say it is safe to work from an office, TravelPerk will offer you 100% remote working from the country you are employed in.

Once it is safe, you will need to be based in or relocate to Spain.

You can be based anywhere in the country you are employed from but we will require you to travel to the office hub in your country in Barcelona three times per week.

In addition, every six weeks you will be required to travel to an office hub location for up to 5 days to meet with your whole team and the rest of the company for an event.

You may be asked to take part in a voluntary on-call rota with additional compensation.

We have flexible working hours to fit around your life.

Team members that want to go to the office more than three times per week are welcome to!
We can help with relocation from anywhere in the world. English is the official language at the office. Please submit your resume in English if you choose to apply.
TravelPerk is a global company with a diverse customer base—and we want to make sure the people behind our product reflect that. We're an equal opportunity employer, which means you're welcome at TravelPerk regardless of how you look, where you're from, or anything else that makes you, well, you.