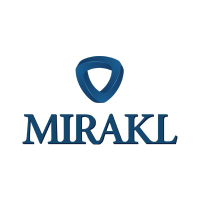 Senior Business & Strategy Consultant - Spain
Descripción de la oferta
Mirakl is powering the platform economy by providing the leading technology and partner ecosystem needed to launch an eCommerce marketplace. We are:
The global leader in marketplace platform software, at the heart of digital transformation of the world's largest organizations
A global company, headquartered in Paris, with 250+ employees and offices in Boston, London, Munich, Barcelona, Stockholm, and São Paulo
A rapidly growing organization that just raised a $70M Series C round of funding from prestigious investors Bain Capital Ventures, Elaia, Felix Capital, and 83 North bringing our total investment to $100M
Enabling over 200 of the world's leading B2B and B2C companies including Galeries Lafayette, ABB, Conforama, Carrefour, Siemens, Toyota Material Handling, and Conrad to offer more, learn more, and sell more
True to our core values of: Innovate & Inspire, Satisfy & Empower Clients, Get Things Done, Go Above & Beyond, and Work Hard Together
Mirakl has grown its headcount by 200% in the last two years and will continue to bring onboard the best and brightest in 2020 and beyond. Gartner projects that more than 60% of online sellers will adopt marketplaces or include third-party sales in their eCommerce ecosystems by the end of 2020. To support this rapid adoption of the marketplace model and further accelerate our growth, Mirakl is looking for a Senior Business and Strategy Consultant.
RESPONSIBILITIES
We recently opened a new Mirakl office in Barcelona to cover our South European region which is very dynamic and strategic for Mirakl. The Senior Strategy & Business Consultant will have a strong impact on Mirakl growth in this territory managing a portfolio of key clients in this region: either newly signed or live clients like El Corte Ingles, PC Componentes or Phone house.
During the project phase, the Senior Business and Strategy Consultant will:
- conduct tailored workshops for our clients' key business owners - mainly C- level – to prepare for their successful Marketplace launch
- grasp our clients' vision and main challenges to adapt the workshops' content/approach and understand their organization to make sure all the right people will be participating
- help our clients understand the Marketplace model and key success factors, define the right organization and anticipate the impact on the existing organization
- work closely with our clients to set up a sharp commercial action plan and implement the right KPIs to drive efficiently the Marketplace activity
- train our clients in the use and optimization of the platform and the onboarding process
- set up regular contact with our clients' main point of contact and make sure the project stays on track until the "Go live"
- collaborate with other members of the Mirakl team to have the global vision, both Business and IT, and raise any problem/concern if needed.
During the run phase (once the Marketplace has been launched), the Senior Client Success Consultant will:
- build personalized action plans with every client and follow their implementation
- define and analyze the right KPIs to boost his/her clients' performance
- set up an adapted product and seller strategy: seller selection and profiles, product priorities, etc.
- provide strategic and relevant recommendations and growth drivers to the Marketplace teams and C-levels
- share case studies and data that can be useful to the client
- analyze new e-commerce trends and do benchmarks on the leading Marketplaces in the world
He/She will be able to adapt to very different company cultures and create solid business relationships with stakeholders at our clients', who sometimes will have to be challenged and convinced. The Senior Business & Strategy Consultant will possess an entrepreneur spirit and aim at contributing significantly to Mirakl's growth.