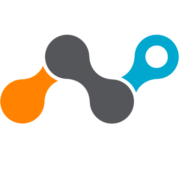 Talent Acquisition Partner
Descripción de la oferta
About Netskope
Today, there's more data and users outside the enterprise than inside, causing the network perimeter as we know it to dissolve. We realized a new perimeter was needed, one that is built in the cloud and follows and protects data wherever it goes, so we started Netskope to redefine Cloud, Network and Data Security.

Since 2012, we have built the market-leading cloud security company and an award-winning culture powered by hundreds of employees spread across offices in Santa Clara, San Francisco, Seattle, Bangalore, London, Madrid, Melbourne, and Tokyo. Our core values are openness, honesty, and transparency, and we purposely developed our open desk layouts and large meeting spaces to support and promote partnerships, collaboration, and teamwork. From catered lunches and office celebrations to employee recognition events and social professional groups such as the Awesome Women of Netskope (AWON), we strive to keep work fun, supportive and interactive. Visit us at Netskope Careers and follow us on Twitter @Netskope and Facebook.
Netskope offers the rewarding experience of working with the best minds in the industry, changing the world through cutting edge technology and applications. We seek out cross-functional Recruiters with the ability to see and link the pieces of the big picture together across all functions to make our business grow and flourish. Join us on this journey, and help us create the world of the future. We offer competitive salary and an attractive benefits package.
Position Summary:
Deliver full life-cycle recruiting services by identifying, sourcing, screening, interviewing, and hiring qualified candidates who meet current and future staffing requirements. Develop and use a variety of proven recruiting strategies including cold calling to fill job openings and ensure cost effective, creative, and strategic candidate sourcing plans for multiple functional teams in multi-locations.
Responsibilities:
This is a contract position that will essentially establish an internal search function, working with management to identify skills and competencies to fill entry-level to senior-level positions. Works on complex problems where analysis of situations or data requires an evaluation of intangible variance factors. Exercises independent judgment in developing methods, techniques, and evaluation criterion for obtaining results.
Qualification Requirements:
A minimum of 1+ years in recruiting with an emphasis on technical positions like software engineering & customer success
Ability to work successfully while being remote
A proven successful track record in full-lifecycle recruiting
A proven successful track record in driving candidate quality up and recruiting costs down
Strong project management skills with attention to detail and excellent follow through
Thorough knowledge of employment laws and regulations as they pertain to the "Hire and Selection" processes
Strong networking, negotiating and communication skills (both written and oral) as well as an ability to work effectively in a culturally diverse environment
Customer Service: the ability to come up with solutions to help different customers solve their recruiting problems
Ability to work in a high volume, fast-paced environment, managing multiple projects ongoing
Must have demonstrated success in direct sourcing techniques to include "cold calling"
Discretion:
Erroneous decisions will have a serious impact on the overall success of functional and company operations.
Education:
#LI- MM1