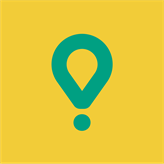 Global Head of Performance (Paid Digital)
User Acquisition Google Ads Apple Search Ads Facebook Ads Mobile marketing Data-driven
Descripción de la oferta
About Glovo

We're a Barcelona-based startup and the fastest-growing delivery player in Europe, Hispanic America and Africa. With food at the core of the business, Glovo delivers any product within your city at any time of day.

Our vision and ambition are not only to make everything immediately available in your city but it is also to offer our employees the job of their lives. A job where you'll be challenged and have the most fun working in through tech-enabled experiences.

Your Work-life Opportunity

The Global Head of Performance will be responsible for strategic leadership of Glovo's user acquisition initiatives (performance digital marketing) and will report directly to the VP of Marketing & Growth.

The right candidate will define efforts to increase installs, signups, new customers and ROAS, which all ultimately lead to higher LTVs. Strategically guiding the Digital Performance team and defining tactics and tests per market will be a major part of the role. The ideal profile for this position must combine both mobile and web performance and digital awareness experience to coordinate alongside performance marketing managers locally and remote.

This role will require a deep knowledge of the mobile marketing stack as well as digital marketing experience in general. Strategic and creative skills are desired as the role is expected to significantly impact growth to drive overall company success.

Being comfortable in an "all hands-on" environment is essential. The ideal candidate loves solving problems and is able to thrive in a fast-paced and execution focused environment.

Be a Part Of a Team Where You Will

Build a 360 UA strategy by combining digital brand awareness and performance campaigns
Create synergy and connection between creatives, message and intentionality in each part of funnel
Coordinate between performance and awareness teams by creating ideal strategies for each market
Measure ROI of each action
Define the right budget mix between performance and awareness
Track cross-channel effects
Build relationships with existing and new partners to adopt quickly new betas, features new business opportunities
Analyse correlation between UA investment and organic installs
Approach marketing automation tools
Ensure accurate tracking and reporting of marketing spend within budget; manage budget forecast, variance explanations and automation
Drive campaign conversion optimization testing, by experimenting with creatives, ad copy, bids, and audience segmentation across several platforms
Identify opportunities for UA and process improvement, quantify impact, and drive implementation
Stay atop the latest trends, mobile UA best practices, ad platforms, ad formats, bidding methodologies and processes within the digital marketing ecosystem
Liaise with local marketing teams across 22 countries
You Have

At least 6 years of experience in Digital User Acquisition for mobile on a similar role level
Successful evidences on proving growth with digital channels
At least 2 years of leading digital teams (4+ people)
Experience with managing monthly performance budgets of 6-7 digits
Expertise in the mobile marketing stack (e.g. data management tools, PMDs, attribution and analytics)
Data-driven mindset with focus on real-time performance optimization, with an ability to organize and crunch data, interpret metrics and identify trends
Extensive knowledge of Google Ads, Facebook Ads and Apple Search Ads
Ability to adapt in an ever-changing environment - balancing intense attention to detail with swift turnaround while working in a collaborative, positive manner
Fluency in English
Experience Our Glovo Life Benefits

Enticing Phantom Shares plan
Attractive Relocation package (if applicable)
Comprehensive Private Health Insurance
Cobee discounts on kindergarten, transportation, and food
Free monthly Glovo credits to spend on our restaurant products (and zero Glovo delivery fee on all Glovo orders!)
Cool perks such as fresh fruit and healthy snacks every day, beers on Fridays, Culture Days every 2 months!
Discounted Gym memberships
Flexible working environment
What You'll Find When Working At Glovo

Gas: We work hard with energy and passion for what we do.
Care: We act in the best interest of a sustainable future.
Good vibes: We always see the positive side in every situation and act with fairness and honesty with everyone.
Stay Humble: We embrace mistakes and feedback to learn from them.
Glownership: We roll up our sleeves and get work done no matter our position and level.
If you believe you match these values, we look forward to meeting you!

At Glovo we believe that diversity adds incredible value to our teams, our products, and our culture. We know that the best ideas and solutions come by bringing together people from all over the world and by fostering a culture of inclusion where everyone feels heard and has the chance to make a real impact. It's because of this that we are committed to providing equal opportunities to talent from all backgrounds.

Wanna take a peek into what it's like to work at Glovo? Follow us on Instagram and like us on Facebook!

Glovo is transforming the way consumers access local goods, enabling anyone to get almost any product delivered in minutes. Our on-demand logistics connect customers with independent local couriers who acquire goods from any restaurant or store in a city, as well as deliver urgent packages for a variable fee. As of September 30, 2019, we're currently present in more than 26 countries across Europe, Latin America, Africa, and Asia.

For additional information on Glovo, please visit https://glovoapp.com/ | Twitter: @Glovo_ES | Facebook: https://www.facebook.com/glovoappES/ | LinkedIn: https://www.linkedin.com/company/glovo-app/