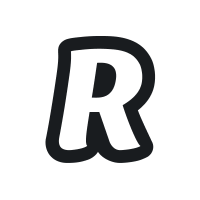 Descripción de la oferta
About the team
Since 2015, Revolut has introduced over 10 million customers to a new way to handle their money. From instant spending notifications and built-in budgeting controls, to global currency exchange and stock trading, customers simply get more with Revolut. Revolut Payments Ireland Limited (
RPIL)
services our customers with a great e-money product for our European markets.
About the role
We're looking for a branch manager of our Spanish branch, reporting to the CEO of
Revolut Payments Ireland Limited.
What You'll Be Doing
Drive strategic review of business plan for the Spanish branch
Work closely with the board of RPIL to grow the local business and monitor performance.
Quantify risks and define monthly management risk indicators to track.
Manage local branch team responsible for regulatory affairs, communications, complaints and legal affairs
Act as the branch's leading representative which will involve representing and furthering the branch's aims and policies in the local market.
Manage local relationships with governments and regulators as required
What You'll Need
Strong connections in the local market in which your branch operates (eg governments and regulators)
Previous experience as a country manager or head of compliance within financial services, responsible for growing the local business
Robust understanding of relevant regulations and technical background
Directly worked with risk, compliance and audit departments
Nice To Have
Worked in a managerial role in a high growth company
Strong network in the local market you are operating in
Native speaker/national of the branch you are responsible for
We believe that there are better ways for people to control their money. Easier, fairer ways. Revolut started in 2015 with card transactions abroad without rubbish exchange rates or hidden fees. We've since added business accounts, vaults, insurance and even access to cryptocurrency exposure. We reached 10 million customers as we rolled into 2020 and we're adding another million every quarter.
WHAT WE ARE LOOKING FOR
From employee 1 to employee 14000, you will be slotting into a global team that shares a number of traits. You can work autonomously and take ownership. We thrive with the space and responsibility to solve problems. You operate best without lots of bureaucracy. We don't hide behind fancy job titles or clunky processes 'because that's how things are done'. You approach work in a logical way. We are not afraid to make mistakes but we use data and logic to backup decisions and improve understanding. And you share our mission to improve people's relationship with their money.