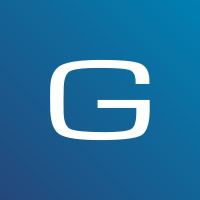 Senior Full-Stack Java Software Developer
Descripción de la oferta
Geotab is a global leader in IoT and connected transportation and certified "Great Place to Work." We are a company of diverse and talented individuals who work together to help businesses grow and succeed, and increase the safety and sustainability of our communities.
Geotab is advancing security, connecting commercial vehicles to the internet and providing web-based analytics to help customers better manage their fleets. Geotab's open platform and Marketplace, offering hundreds of third-party solution options, allows both small and large businesses to automate operations by integrating vehicle data with their other data assets. Processing billions of data points a day, Geotab leverages data analytics and machine learning to improve productivity, optimize fleets through the reduction of fuel consumption, enhance driver safety and achieve strong compliance to regulatory changes.
Our team is growing and we're looking for people who follow their passion, think differently and want to make an impact. Join us for a fulfilling career with opportunities to innovate, great benefits, and our fun and inclusive work culture. Reach your full potential with Geotab. To see what it's like to be a Geotabber, follow us @InsideGeotab on Instagram, Twitter or Facebook.
We are looking for amazing talent who can contribute to our growth and deliver results! Intendia, a Geotab company, is seeking Full-Stack Java Software Developers for the Málaga office. The Málaga office is responsible for creating a fleet management platform to monitor and analyse trucks fleets and it's specialized in tachograph data analysis.
It is our passion for engineering that drives us for research and improvement. With this idea we have developed a system where we control each of the layers from data collection, transport by mobile networks, services for automatic management of our devices, data analysis, monitoring systems and final presentation to the user. All the systems: hardware, firmware, software and infrastructure have been developed by us. The ideal person should have experience, really love technology, share our passion about creating software, and be keen to join a leading edge technology firm! If you feel like we have described you, then we would love to hear from you!
What are the details of this position:
The position offered is to be part of the development team responsible for the development of a fleet management platform. The platform is a pure Java application, both the back-end and the front-end. We develop the back-end, which consists of processing, storage, data analysis, internal & external API, connectors, etc. The front-end, developed with GWT, allows us to have a specialized Java team able to share code and knowledge between client and server sides. The client-side includes real-time visualization, maps, charts, and more interactive UI elements to monitor and analyze truck fleets.
Duties and Tasks/Essential Functions:
Carry out design, coding and unit testing in a variety of programming languages and environments
Participate in the design and development of new product ideas and concepts
Rewrite legacy code into new framework
Ensure all products are scalable, responsive, and align to the company's brand guidelines
Thoroughly review the code of other team members
Regularly report on project status, improvements, and future possibilities
Debug and find potential performance/security flaws in client code using devtools
Make sure code is fast, readable and easy to change
Create interactive dashboards using google bigquery to display measurable matrix
Manage backend interfaces to other Departments
Provide proactive technical support to resellers, internal staff and customers
Perform quality assurance by doing peer review, ensuring coding standards are followed, looking for logic errors and other bugs
Assist in troubleshooting issues including bugs and performance problems when needed
Experience/Skills Required:
Bachelor's degree in Computer Science, Software Engineering or equivalent
3+ years experience in front-end development with solid and deep practical knowledge in pure JavaScript (some Servlets, JEE, Spring, Vertex, etc. technology and some Swing, JavaFx, Android or GWT client technology)
Knowledge of GWT will be especially appreciated, but any front-end Java experience, such as JavaFX desktop applications or Android mobile applications, is perfectly transferable
Knowledge of HTML5, CSS3 and ES6 (we do not write JS but we must understand how it works and be able to debug in the browser)
Experience in design, development, testing and code review in an agile development environment
Notions of MVP architecture (OOP) and reactive code (FP)
Knowledge in databases, web services and project management (maven, git) is assumed
Design, data visualization, maps (GIS) are valued
Experience with Angular 2+ and/or React
Managing code in git and being comfortable with resolving merge conflicts, renaming branches
Experience with responsive layout design
Experience working in .NET environment is a huge plus
Medium-high level of English and Spanish
It will be valued to have projects carried out that demonstrate proactivity and the ability to complete tasks. For example, develop a complete project with a usable user interface and publish it. In other words, someone decisive, passionate and versatile, capable of solving both technical and design problems.
At Geotab, we understand that the world is always changing and that we need to change with it. Geotab has adopted a hybrid model for working, including a flexible work from home program, with the opportunity to work in our safe, clean offices. Remote work is supported with cloud-based applications, collaboration tools and asynchronous working. The health and safety of employees are a top priority. We encourage work-life balance and keep the Geotab culture going strong with online social events, chat rooms and gatherings. Join us and help reshape the future of technology!
Geotab encourages applications from all qualified candidates. Geotab is committed to accommodating persons with disabilities throughout the interview, selection and employment process. If you require accommodation at any stage of the application process or want more information about our accommodation policies and practices, please contact us at [email protected]