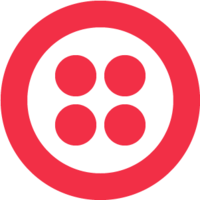 Software Architect, Commons Platform (L6)
Descripción de la oferta
Because you belong at Twilio
The Who, What, Where and Why
It's time to build. Twilio is the world's leading customer engagement platform empowering the world's developers to build modern communication applications and experiences. Commons Platform builds and operates mission critical building blocks that are trusted by Twilio customers and engineers alike. We enable Twilio engineers to focus on innovation while delivering consistent experiences across our products for our customers. We seek a talented Architect to join Commons Platform. In this role, you will oversee existing Commons infrastructure in EMEA and drive the long term technical vision, roadmap and strategy for Commons Platform. This role requires excellent technical skill paired with business insight and an ability to influence. This position is critical and will help Twilio maintain its focus on customer trust through system design and guidance to ensure our services scale to meet customer expectations.
Who?
Twilio is looking for a technical leader who lives the Twilio Magic and has a demonstrated track record of driving cross functional technical initiatives. In addition, they also have the ability to:
Influence across an organization. Do you have a track record of influencing across multiple stakeholder groups and demonstrate the ability to empathize with them?

Communicate clearly verbally and in writing. Can you articulate and present a vision to both technical and non technical stakeholders?

Design fault tolerant, highly available, and maintainable, systems in large scale distributed environments.

Architect structured and unstructured data models in a way that meets stringent performance, privacy, security, and data integrity requirements.

Teach and mentor future architects, principal engineers, and tech leads. Can you rise the tide to lift all boats?

Think pragmatically. Can you reason about complexity in a pragmatic manner? Can you help work to reduce complexity?

Act inclusively. Can you be a key leader of a generative organization and promote inclusive values and empathy across the organization?
What?
As an Architect, you will:
DRAW THE OWL: You will lead and guide teams in determining the appropriate technologies, structuring of data, and workflows in support of high scale distributed systems.

DON'T SETTLE: You will partner with other Architects and stakeholders to ensure all technology solutions align with product, security, and architecture long term vision and roadmap.

EMPOWER OTHERS: You must be a strong team leader. You enjoy mentoring and collaboration across engineering and product teams.

BE AN OWNER: Ensure the successful delivery of projects from vision, through execution, and reliable, dependable, scalable, operations.
Why?
Trust is the number one priority at Twilio. Architects at Twilio set the standard for engineering excellence across the entire company. They work on our hardest problems to build high quality systems aligned to our business needs.
Twilio is a company that is empowering the world's developers with modern communication in order to build better applications. Twilio is truly unique; we are a company committed to your growth, your learning, your development and your entire employee experience. We only win when our employees succeed and we're dedicated to helping you develop your strengths. We have a cultural foundation built on diversity, inclusion and innovation and we want you and your ideas to thrive at Twilio.
Where?
We employ diverse talent from all over the world and we believe great work can be done anywhere. Around the world, Twilio offers benefits and perks to support the physical, financial, and emotional well being of you and your loved ones. No matter where you are based, you will experience a company that believes in small teams for maximum impact; seeks well-rounded talent to ensure a full perspective on our customers' experience, understands that this is a marathon, not a sprint; that continuously and purposefully builds an inclusive culture that empowers everyone to do their best work and be the best version of themselves.
About us:
Millions of developers around the world have used Twilio to unlock the magic of communications to improve any human experience. Twilio has democratized communications channels like voice, text, chat, video and email by virtualizing the world's communications infrastructure through APIs that are simple enough for any developer to use, yet robust enough to power the world's most demanding applications. By making communications a part of every software developer's toolkit, Twilio is enabling innovators across every industry — from emerging leaders to the world's largest organizations — to reinvent how companies engage with their customers.
Twilio is proud to be an equal opportunity workplace and is an affirmative action employer. We are committed to equal opportunity regardless of race, color, ancestry, religion, gender, gender identity, parental or pregnancy status, national origin, sexual orientation, age, citizenship, marital status, disability, or Veteran status and operate in compliance with the San Francisco Fair Chance Ordinance.