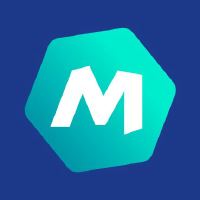 Internship - Tarragona Transport Coordinator
Descripción de la oferta
Launched in 2013,
ManoMano
is the European leader specialised in DIY, home improvement and gardening online. ManoMano brings together the largest offer of DIY & gardening online products. With more than 3600 seller partners and 10 million products, ManoMano brings together the largest offer across 6 countries : France, Belgium, Spain, Italy, Germany, United Kingdom.
We currently are 650 Manas & Manos, including a quarter of international talents and 24 nationalities, working in our 4 offices (Paris x2, Bordeaux and Barcelona). People are at the heart of ManoMano's culture around our 3 core values : boldness, ingeniosity and care.
Joining us is a tremendous human and business adventure ! We offer an ideal and (hyper)dynamic environment to put your skills on innovative and concrete projects on a European scale.
Up until 2018 ManoMano was strictly a marketplace that left the responsibility to process the orders and organise the deliveries completely to the sellers.
In November that year we started the Mano Fulfillment program with the launch of our first warehouse in France, in November 2019 we opened a warehouse in Spain and one year later, In Italy.
The volumes received, shipped and returned are increasing day by day. To be able to cope with this growth, Manomano is looking for a Warehouse Coordinator for our site in Tarragona (Pol. INd. Constantí).
Your mission?
Within the Delivery & Fulfillment team, and reporting directly to the Warehouse Manager, you will actively participate in the smooth running of logistics operations.
Responsibilities
Customer returns: Along with our service provider logistics teams, you will participate in the quality control and follow up of customer returns. You will also communicate and coordinate actions between the warehouse, the sellers and carriers.
Daily operations and KPI follow up: You will need to follow up and update daily operations KPI: reception, preparation, shipping, returns,... You will communicate these indicators, raise alerts, implement and follow corrective action plans.
Optimization and improvement of processes: In collaboration with the Warehouse Manager you will constantly have to help build and adapt logistics processes.
Requirements
Coursing last years of a bachelor degree
Spanish native and English bilingual
100% customer centric
Good digital culture
Some experience in B2C logistics is a plus
Fast learning and adaptability
High motivation and proactivity
Team spirit and excellent interpersonal skills
If all the above rings a bell, it probably means that we are meant to meet each other ! Please get in touch.« So, come and plant the seeds of your success and gather the fruits of your labour »