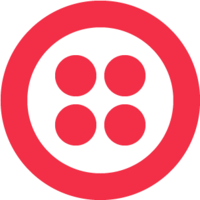 Software Engineer in Test - Programmable Voice and Video
speech testing dev engineer
Descripción de la oferta
Because you belong at Twilio
The Who, What, Why and Where
Twilio is hiring a Software Engineer in Test for Twilio's Voice & Video distributed systems infrastructure to deliver scalability, resiliency and quality. You will develop next generation automated frameworks and tools for load, resiliency, and functional testing to enable real-time, low latency services for next generation communications.
Who?
Twilio is looking for a technologist with a demonstrated track record of success.
5+ years in a Engineering role with complex distributed systems projects including relevant experience with software development lifecycle and processes.

You have breadth of experience in defining and building tools and frameworks for automated testing challenges including functional, load, resiliency, performance and stress testing in a cloud platform or enterprise scale environment.

Depth of operational experience in complex distributed systems, including operating systems in a cloud platform or enterprise scale environment.

You are proficient in a modern development language such as Java/Python.

You think at scale, exceeding high availability SLA goals, bringing a focus on test methodology from design through deployment and operations.

You bring a depth of experience in complex distributed systems, overseeing quality and operating Java-based systems in production.

Most importantly, you have the desire to collaborate across teams to build, test and operate services at scale.

Bachelors/Masters degree required, or equivalent experience.
What?
A great day for you would be:
Working across several collaborative teams, analyzing services and systems, coordinating with other teams to enhance the overall design and performance.

Researching test tools, methodologies, and trends and upgrading existing practices and processes.

Pushing production code that's impacting millions of developers and helping companies solve their problems. Companies rely on us for their communications - there's no downtime. We change the engine of the plane while we're still flying it.
As a Software Engineer in Test you will live the Twilio Magic values:
BE AN OWNER: You contribute to quality and stability of Voice & Video services by developing and improving testing frameworks and tools based on Twilio standard procedures and guidelines, towards 24x7 availability, with high performance, scalable and zero downtime releases in AWS environment.
EMPOWER OTHERS: Most importantly, you have the desire to collaborate across teams on best practices to build, test and operate services at scale.
WRITE IT DOWN: You will craft best practices as runbooks and standard operating procedures to share knowledge goodness across teams.
DRAW THE OWL: We still have problems we haven't even thought of! You'll need to recognize gaps in systems, services and processes to achieve ultimate success.
Why?

Twilio Developers use Programmable Voice and Video to build unique communication experiences to make, receive and control voice interactions around the globe. Twilio's Voice team develops and operates the worldwide infrastructure for call processing, including signalling, media, routing, conference, payment and speech services.
Twilio is a company that is empowering the world's developers with modern communication in order to build better applications. Twilio is truly unique; we are a company committed to your growth, your learning, your development, and your entire employee experience. We only win when our employees succeed and we're dedicated to helping you develop your strengths. We have a cultural foundation built on diversity, inclusion, and innovation and we want you and your ideas to thrive at Twilio.
Where?
This position is located out of our new Madrid, Spain office at Paseo de la Castellana, 77. Around the world, Twilio offers benefits and perks to support the physical, financial, and emotional well being of you and your loved ones. No matter where you are based, you will experience a company that believes in small teams for maximum impact; seeks well-rounded talent to ensure a full perspective on our customers' experience, understands that this is a marathon, not a sprint; that continuously and purposefully builds an inclusive culture that empowers everyone to do their best work and be the best version of themselves.
About us:
Millions of developers around the world have used Twilio to unlock the magic of communications to improve any human experience. Twilio has democratized communications channels like voice, text, chat, video and email by virtualizing the world's communications infrastructure through APIs that are simple enough for any developer to use, yet robust enough to power the world's most demanding applications. By making communications a part of every software developer's toolkit, Twilio is enabling innovators across every industry — from emerging leaders to the world's largest organizations — to reinvent how companies engage with their customers.