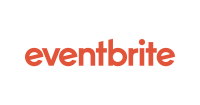 product manager exec design
Descripción de la oferta
THE CHALLENGE
Eventbrite has built its business on empowering event creators with solutions to enable their success.
In the process, we have touched millions of event creators and consumers, helping them get together, explore their interests, and pursue their passions through live experiences. Now, we're embarking on a journey to make our platform even more powerful and intuitive for our most valuable creators. Growing our event creator base, helping them onboard and adopt our product and ultimately stay on as a satisfied customer is a critical part of Eventbrite's success.
To help us deliver on this ambitious vision, we are looking for a Product Design Manager to lead our design team in Madrid. This team player has a commitment to quality, supporting the culture of a growing design team and raising the bar for design. Sounds like you? Let's talk.
THE TEAM
You'll be joining a global team of experienced and talented Product Managers, Engineers and Designers who are focused on building a product that empowers and enables customers to participate in great live experiences. You will be a key member in a cross-geo leadership design team and the primary leader of Product Design in Spain. We are passionate about events, motivated, collaborative, and a fun-loving team responsible for a high-growth, global business.
THE ROLE
Lead and manage a multi-disciplinary team to define design simple and easy to use solutions that meet user and business needs
Collaborate with cross-functional leadership to define design processes and strategies that elevate the ways we work and improve efficiencies across the business
Drive design strategy for multiple initiatives from large iterative feature projects to experiments and optimizations
Be a conduit for the user, providing quality UX experiences that move the needle of what great results look like
Coach, mentor and grow a local team of talented designers to refine their individual and functional skills
Be informed and opinionated on industry best practices to define, develop and own programs that elevate the user experience across the business
Thrive in a constantly evolving industry with a growth mindset and successfully guide others alongside you
THE SKILL SET
2+ years in a management or leadership role leading teams
5+ years experience to designing software and services for people
Portfolio showcasing how you approach problems and processes from hypothesis to execution with cross-functional teams
Bachelor's degree in Interactive, Visual or Product Design, Human Factors or equivalent experience
Excellent UX, UI/Visual and communication/storytelling skills
A player coach that likes to get their hands dirty
Excellent written and oral communication skills in English and Spanish
BONUS POINTS
Experience defining, documenting and evolving frameworks
Experience defining and contributing to design systems



ABOUT EVENTBRITE
Eventbrite is a global self-service ticketing and experience technology platform that serves a community of nearly one million event creators in over 180 countries. Since inception, Eventbrite has been at the center of the experience economy, transforming the way people organize and attend events. The Eventbrite platform provides an intuitive, secure, and reliable service that enables creators to plan and execute their live and online events, whether it's an annual culinary festival attracting thousands of foodies, a professional webinar, a weekly yoga workshop or a youth dance class. With over 300 million tickets distributed to more than 4 million experiences in 2019, Eventbrite is where people all over the world discover new things to do or new ways to do more of what they love.
Is this role not an exact fit?
Eventbrite is committed to equality of opportunity for all staff, and applications from all suitably qualified individuals are encouraged, regardless of age, disability, sex, gender reassignment, sexual orientation, pregnancy and maternity, race, religion or belief and marriage and civil partnerships.