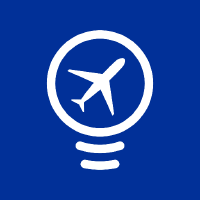 Descripción de la oferta
We are TravelPerk: a fast-growing, well-funded startup that has raised nearly $134m since our creation in early 2015. Backed by world-class investors from some of tech's most disruptive companies, including Slack, Trello, Twitter, Farfetch, Deliveroo and Delivery Hero, our team is made up of A-players from across the travel industry.
Over the past few years, we've been named the fastest-growing SaaS startup in the world by SaaS1000 and featured as one of the hottest startups to watch by both Forbes and Wired. We're revolutionizing the B2B corporate travel market—worth over $1.3 trillion—by simplifying the process for everyone involved.
In spite of the ongoing global pandemic, we're continuously growing and adapting to the situation. We're turning lemons into lemonade—because we're innovators. We've even developed TravelCare, our very own travel risk management tool, to ensure business travelers are safe and sound before, during, and after their trips. Our team continues to emerge stronger and stronger as we adjust to the new normal—and that's where you come in!
What you will do:
We're looking for a proactive, pragmatic, and data-driven Product Manager who is experienced in building and developing best-in-class SaaS products. A person with a technical background who has demonstrated successes in bringing amazing products to markets with highly-demanding customers.
Someone who deeply understands the customer and excels at creating clear and ambitious product objectives that directly impacts the team's focus and satisfaction. The Product Manager will also know how to coordinate and communicate the decision-making process with all stakeholders, including the developers, to ensure that tasks are delivered with outstanding quality and on time.
If this sounds like you, let's talk!
As a Product Manager, you will:
You will be the ultimate decision-maker for our product.

You will take data-based decisions to align the product roadmap with our corporate strategy.

Set product requirements by deeply understanding our customers' needs, speaking directly to our end-users and listening to customer feedback through sales and account managers. You will be the strongest advocate for our users.

Define and articulate the TravelPerk user experience (UX), taking technical constraints into account.

Formulate clear and understandable product objectives for each sprint.

Create clear and comprehensive user stories (independently created, from a user perspective, with clear acceptance criteria).

Make sure the backlog is prepared for every sprint.

Coordinate and communicate decision-making processes with all stakeholders, including the developers, with a clear vision of the short-term future, and what matters most and needs to be done.

Define the lean approach and the intermediate MVP steps to achieve the best results.

Coordinate product/feature releases with the marketing, sales and customer support teams, and ensure new feature are communicated to customers.

Challenge the roadmap to ensure that everything planned creates value for the business and for our customers, based on solid research and evidence.

Represent the company at product events.
Required skills and experience:
A proven track record of 3+ years at an Internet-based company.

Bachelor or Master Degree in Maths, Engineering, Computer Science or equivalent experience.

Experience working in an Agile environment.

Engineering experience or technically savvy.

Deep experience using the Atlassian Suite (JIRA, Confluence,...) or similar tools.

Excellent English.

Experience in A/B testing at scale and Data Analytics.

Experience in the eCommerce, SaaS or Travel Industry.
What do we offer?
Competitive compensation including equity in the company

Annual Leave:

Spain: 24 days plus public holidays

UK: 25 days plus public holidays

Germany: 25 days plus public holidays

Healthcare:

Spain: Choose between a private health scheme or a gym allowance

UK: Private health scheme

Germany: Sports club subscription

"Flexible compensation plan" to help you diversify and increase the net salary

Flexibility to work from home most of the time

A unique, diverse culture with incredible people!
Flexible Work Policy
Until local governments and health professionals say it is safe to work from an office, TravelPerk will offer you 100% remote working from the country you are employed in.

Once it is safe, you will need to be based in or relocate to Spain, the UK or Germany for this position.

You can be based anywhere in the country you are employed from but we will require you to travel to the office hub in your country in either Barcelona, London or Berlin, once per week.

In addition, every six weeks you will be required to travel to an office hub location for up to 5 days to meet with your whole team and the rest of the company for an event.

We have flexible working hours to fit around your life.

Team members that want to go to the office more than once per week are welcome to!
We can help with relocation from anywhere in the world, English is the official language at the office. Please submit your resume in English if you choose to apply.
TravelPerk is a global company with a diverse customer base—and we want to make sure the people behind our product reflect that. We're an equal opportunity employer, which means you're welcome at TravelPerk regardless of how you look, where you're from, or anything else that makes you, well, you.
Only CVs written in English can be accepted