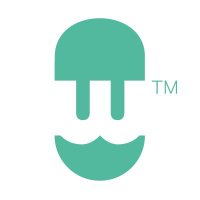 Power Electronics Architect
Descripción de la oferta
We are a global scale-up from Barcelona, born in 2015, dedicated to changing the way the world uses energy. We envision a world free from fossil fuels and we believe the first step in this journey is creating solutions that make electric vehicle charging easier for everyone.
We're devoted to researching and developing state-of-the-art electric vehicle charging solutions for homes, businesses, and cities. And this way, our mission is to create more sustainable ways of using and sharing energy.
We want to empower people to create, use and share renewable energy in ways they never imagined.
Wallbox currently operates in over 50 countries and has offices in Barcelona, Madrid, Shanghai, and San Francisco. We are powered by a culture of trust, innovation and diversity. For us, talent has no borders. We have more than 350 dedicated experts from over 30 different nationalities working together to create the most innovative products and the best experiences for our customers.
This culture has shown to be rewarding in many ways - amongst them, the creation of the world's first bidirectional charger, the Quasar, and the recognition as the best of CES 2020 in transportation technology. We have recently closed our second tranche of Series A investment, bringing the total round to €23M and we've been recognized as LinkedIn's Top 5 Startups 2020 in Spain.
At the end of the day, working at Wallbox is at the same time challenging, fun and rewarding. If you like the idea of a dynamic environment, desire to work alongside an incredibly talented, fast-growing team and believe in the future of sustainable transportation, this is the place for you.
Are you ready to change the world with us?
You will:

Design the system's level architecture of wireless charging solutions oriented to electric vehicles charging. Write down the technical requirements & technical documentation (block/ functional diagrams, system´s behaviour, etc.)
Technical leading of an interdisciplinary electronics design team (HW/FW/SW), analyzing the technical details of all the work done within the development team.
Define what has to be done so as to satisfactorily achieve the product technical targets.
Have enough deep technical knowledge & skills so as to be able to be involved in tasks with the development team (this means that you are also going to develop!).
Keep up-to-date and be aware of all technical trends that are directly related to the application and products being developed.
Work closer to the development team so as to tactically delegate some technical decisions to team members, increasing their confidence and also empowering them along the project development.
Work quite closer to the project manager and other departments (product, mechanics, etc.) so as to coordinate actions/reportings/decisions.
Analyze options and specify the required tools (HW/SW) to develop & test the work being done.
Work closely and coordinate technical third party partners that can participate in the project development (this may require eventually short period stays in different places around Spain/Europe/other countries.)
Requirements
Soft skills: Sympathy, Empathy, Kindness, team-working, leading attitude & skills, communication, transparency, problem solving skills (problem debugging), flexibility/adaptability.
Able to work independently with minimal supervision. Able to work in teams and shared projects.
PhD/Master's degree/Bachelor in electronics engineering oriented to power electronics & digital design.
Large and demonstrable experience in power electronics system's design and implementation: AC/DC & DC/DC topologies, including quasi-resonant/resonant converters, mixed hw control design and implementation (analog/digital), data acquisition conditioning, HW system's protections (voltage, current, temperature).
Strong hardware/electrical know-how and system's analysis skills. You should know how to test if your system is working as expected by testing it! (e.g., oscilloscope, logic analyzer, etc.)
Programming skills (C, C++, Python), regarding digital signal processors, microcontrollers, computer scripting.
Experience in electronics design for EMC compliance.
Experience in product oriented development (considering user experience, usability, cost-effectiveness oriented design.)
Experience with product certification processes.
Of advantage: experience in magnetics design, experience in DC charging stations, development for OEM manufacturers, knowledge / experience in wireless charging.
Spoken and written English skills.
Benefits
100% company paid private medical insurance, including dental coverage, after six months
Attractive compensation package
Flexible working hours
Friday afternoons off
Opportunity to advance your payroll (under request)
Unlimited coffee & beverages
Language classes (English & Spanish)
Sports channel, which offers online classes until our gym is opened
Monthly "All Hands" & other team events
Brand new canteen with a variety of breakfast and lunch dishes, everyday, for a discounted price
Brand new offices in Zona Franca
Over 20 different nationalities
No suits! Unless it's Carnival or Halloween
Please submit CV in English
*At Wallbox, we're committed to equal employment opportunity regardless of race, colour, ancestry, religion, sex, national origin, sexual orientation, age, citizenship, marital status, disability, gender, gender identity or expression, or veteran status. We strive to be a more equal opportunity workplace.