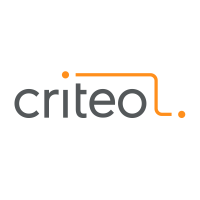 Data Analyst - Business Performance Analytics
data science stats analyst
Descripción de la oferta
Who we are
At Criteo, our culture is as unique as it is diverse. With offices around the world, our incredible team of 2,600 Criteos collaborates to create an open & inclusive environment. We work together to achieve our goals, push boundaries, and be impactful. All of this supports us in our mission to power the world's marketers with trusted & impactful advertising.
The goal of Business Performance AX (BPAX) team is to provide market level analytics insights to internal stakeholders, and also derive action plans from them. Insights on business performance drive sales or operational actions that maximize revenue and margin. Thanks to a global geo coverage, BPAX has the ability to address country, market and global level topics, and ensure timely sync with every in-market team and leader. Aligned with the Criteo culture of data-based decision making, the team has a unique capability to unveil business opportunities.
As an Analyst in this Business Performance team you will provide a data-driven approach to understand the business. You will partner with business leaders to provide a holistic view of what drives client growth and improves customer retention.
This role involves working with a considerable amount of complex data and requires a candidate who is comfortable thinking of innovative ways to analyse data, create a comprehensive story, and execute a business strategy. The ideal candidate will be able to convey the impact of their analysis to both technical and non-technical audiences.
Missions
• Provide regular data-driven analysis on Criteo business to feed company strategy.
• Deep-dive analysis on a specific region/country to explain all the levers of performance (Inventory, demand, product, margin, competition) to help leaders deciding the right strategy for next months.
• Anticipate changes in the market (volume fluctuation, seasonal anomalies) and suggest steps to take.
• Perform complex data analysis in limited time, and respect of deadlines.
• Translate findings into actionable insights for multiple levels of stakeholders.
• Identify and size business growth opportunities.
• Understand client behaviours, qualify potential of client and prospects on new and existing business.
• Lead projects and develop tools in order to automate key methods to analyse market performance.
• Lead cross-team projects involving key stakeholders to address business challenges or capture new opportunities.
Academic Background, Skills & Experience
• Bachelor's degree or higher in a quantitative field (Mathematics, Computer Science, Engineering, Economics, Business School).
• Strong intellectual curiosity and analytics skills. Ability to structure and solve difficult problems in full autonomy.
• Experienced in Python and SQL. Knowledge of Tableau is a plus. High level of interest in data visualization tools & programming languages. We are looking for someone who is willing to grow his/her technical skills.
• A good grasp of statistical modelling
• Excellent communication skills: experience in synthesizing and communicating data clearly. Ability to present analytics to a wide range of constituents in a relatable and understandable manner.
• Experience in working in an international environment.
• Fluency in English.
• Full autonomy & proactivity.
• Ability to share analytics expertise with less experienced professionals.
• Ability to lead projects.
• Top Stakeholder and expectation setting management.
At Criteo, we are committed to creating an environment where all Criteos feel a sense of belonging. We nourish our diversity by listening to all cultures within Criteo - and there are many. We are proud to be a global team and conscious that it takes people with different perspectives, thoughts and cultures to succeed.
Criteo collects your personal data for the purposes of managing Criteo's recruitment related activities. Consequently, Criteo may use your personal data in relation to the evaluation and selection of applicants. Your information will be accessible to the different Criteo entities across the world. By clicking the "Apply" button you expressly give your consent.