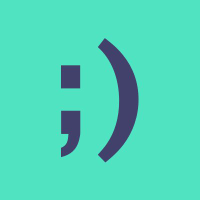 product manager junior analyst
Descripción de la oferta
Life is too short to work for a boring company, so why don't you join us? We are looking for a Junior Product Analyst with at least 2 years' experience in a similar position. Your main mission will be to define and execute analyses of our users and companies with the objective of identifying trends, opportunities, and problems to improve the product.
The ideal candidate will have at least 2 years experience in the eCommerce world, possess good communication and great analytical skills. Overall, the individual will be an active part of an organization focused on innovative business architecture design, operational execution, and channel integration.

Does that sounds like you?

But first, let's break the ice!
Who we are & what we do
At Leadtech, we work hard... and play harder! Our mission is to bring forward new business ideas and empower employees to achieve their goals in the online business world.

Since 2009, we have been fostering innovative and creative techniques across many industries, making us pioneers in online project management.
Leadtech is dedicated to constant improvement and inspiring new ideas daily for the world we live in and the future to come.
If you have a creative and innovative mind, Leadtech is looking for you!
Does this still sound like your cup of tea? There's more
You're our perfect candidate if you:

Collaborate with with Product, Engineering, Design and Marketing teams to perform competitor research and investigate new business opportunities.
Collaborate with product team to create project scoping processes to provide a clear and complete document explaining the work plan and map out realistic deliverables while keeping project documentation controlled and organised.
Define, understand and lead the analysis of key metrics to inform decision-making, product features and experimentation.
Provide your input on and help prioritize the project components.
Help produce a release plan that is agreed to be workable by sponsors, customers, developers, managers, and other stakeholders.
Requirements
Your expertise in a nutshell:
Good language skills (English, Spanish , other foreign languages are a plus)
Good knowledge of Google Suite - advanced Excel/Google sheet skills are a plus
Meticulous and attentive to detail
Must be able to make decisions and exercise good judgment
Able to anticipate next steps and ask necessary questions
Experience working with cross-functional teams and complex projects in management consulting, technology or sales operations.
Strong product instincts.
An ability to collect and analyze data from a variety of sources to identify key insights, spot optimization opportunities and inform product decisions.
Excellent written and verbal communication skills.
A can-do attitude; you are passionate about solving important problems and you get things done.
Benefits
What we offer
Leadtech offers an exceptional working environment in a dynamic and international team. We invest in people's development offering the opportunity for continuous training and career growth.
Some of our benefits:
Competitive salary
Permanent contract (contrato indefinido)
Private health insurance
25 days of holidays + your birthday off
Flexible vacation time (no blackout vacation days)
Flexitime (7 - 09.30h / 16 - 18.30h)
Free Friday afternoons (7-09:30 - 14-16:30h)
Free afternoons in August
Flexibility to work from home 3 days a week
Team-building activities
Monthly afterwork
Free coffee and snacks
Free fresh fruit
Nursery tickets
Transport tickets
English courses
Permanent training
Games room (nintendo, table tennis, futbolin)
Terrace at the office
Innovative approach to all internal processes and businesses
Work with the latest technologies with extensive career progression opportunities.
Equal Employment Opportunity Employer:
Leadtech is an Equal Employment Opportunity (EEO) Employer, which means we encourage applications from people with different backgrounds, interests, and personal circumstances. Our team welcomes applicants regardless of their race, gender, age, religion, nationality, sexual orientation, and/or disabilities. All we need is your high energy, skills, and willingness to be a part of a great project!
Hiring process
First step: 15-minute phone interview to get to know you
Second step: On-site interview with HR and your future manager to talk about the position and how we approach work. It includes a brief skill assessment test
Third step: HR's timely response regarding the status of your application and/or a second interview
Sounds good? Apply now!
We're looking forward to meeting you.
Location
Our exceptional office is at the Blue Building in Barcelona, located right on the city's seafront. Besides our stunning views, you'll enjoy our office perks such as free fruit, snacks and coffee and you'll be able to take part in our Mario Kart and table tennis competition.
The personal data you provide will be processed in order to manage your candidacy for the corporate selection processes that fit your profile. If you wish, you can exercise your rights of access, rectification or cancellation by writing to our address (Avenida Litoral, 12-14, 5ta planta. Barcelona. 08005) or to the email address [email protected], attaching to your request a document that can validate your identity.