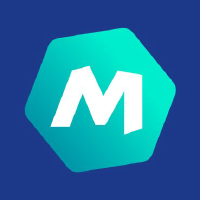 Descripción de la oferta
Launched in 2013 and following 7 years of strong growth, French Home Improvement tech company ManoMano seems unstoppable!
Thanks to the success of our fundraising (300 million euros so far), we now have more than 530 Manas & Manos located across our 3 offices: Paris, Bordeaux and Barcelona.
Our business platforms are represented in 6 countries: France, Belgium, Italy, Spain, UK and Germany. They carry over 4 million products and work with more than 3,000 sellers highly selected.
Proud to be part of the Next 40 since 2019 (Top 40 French startups), we have the objective to reinvent the Home Improvement experience by providing customers a one stop shop solution for easy access to online tips, products and innovative services.
More than anything, joining ManoMano presents a fantastic personal experience, where global projects and core values are underpinned by individual skills.
Our camaraderie, efficiency and employee-focused mindset (particularly important to us!) have led ManoMano to become renowned for the optimal working conditions it provides.
As a Frontend Developer you will be involved in:
Responsibilities
·
To analyze, design and develop new features with a high level of quality.
·
To learn through the sharing of good practices.
·
To ensure optimal test coverage.
·
To follow your metrics in order to improve the product during the next iterations.
Requirements
·
+ 3 years of experience as a Frontend Developer.
·
High knowledge of React.
·
Understanding of MySQL and Redis databases.
·
High understanding of Micro-service Architecture (spring-boot, docker).
·
Knowledge in Restful API & Event Sourcing (Kafka, RabbitMQ ...)
·
Previous experience in AWS Cloud.
·
Working experience in Gitlab, JIRA and Slack.
If all the above rings a bell, it probably means that we are meant to meet each other ! Please get in touch.« So, come and plant the seeds of your success and gather the fruits of your labour »