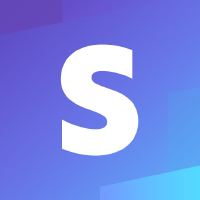 Descripción de la oferta
The Enterprise Account Executive team at Stripe works to help some of the largest and fastest-growing businesses in the world take advantage of Stripe. You'll lead and coach high-performing sales executives, helping them deliver on ambitious targets, as well as roll up your sleeves to work directly with prospective Stripe customers.
We are looking for a self-starting leader who has demonstrated success dealing with ambiguity, operating in a high-growth environment, and solving complicated problems with limited oversight. Ideal candidates will have management and leadership experience scaling a technology sales team, superior communication skills, and a knack for understanding unique customer needs.
Location: Madrid
In this role you will:
Recruit, train and lead a team of sales professionals

Build new processes and sales plays for a growing Digital Native & Enterprise business

Develop the long-term vision and strategy for the team and manage day-to-day operations, with a focus on performance against key sales metrics.

Be accountable for increasing revenue and new client acquisition at high rates of growth.

Coach and guide the team in developing consultative and solution-based sales skills through all facets of the sales cycle.

Play a personal and direct role in building and maintaining enduring customer relationships, up to C-level.

Inspire, motivate and enable personal and career development of team members, both to promote career growth and to increase impact for Stripe.

Work collaboratively and cross-functionally across the organisation to help shape Stripe's products and solutions to meet customer needs.
We are ideally looking for someone with:
10+ years of sales experience and 5+ years of people management experience.

Demonstrated experience leading sales in a high-growth technology environment.

Ability to hire, train and coach a high-performance sales team.

Ability to build strategic executive relationships with customers and industry thought leaders.

Demonstrated passion for helping to scale new technology businesses.

Ability to understand and articulate technical concepts, and translate them into industry- or business-relevant terms.
Nice to haves:
Prior experience leading a team in an international office of a US HQ'd company.

Prior experience in the payments industry.