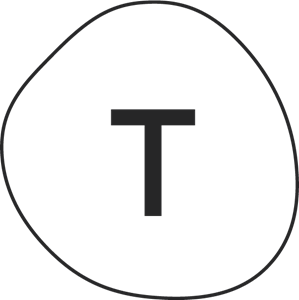 SQL SEMRush AHREFS Looker
Descripción de la oferta
About Typeform

The world of business is undergoing a radical shift. Technology makes it easier to build products, or copy designs and features from competitors. And this is only the beginning. We're experiencing a cultural shift because there are so many viable options, people are exercising their power of choice. Today, people choose products or services that not only help them get their jobs done, but they can also choose a company for its values, its mission, and ultimately, its brand. Today, businesses need an edge.

At Typeform, our purpose is simple: we want to reinvent how brands and communities interact. We do this by building products that help brands stand out. We do this with content that inspires them to bring their best.

Typeform is a team of over 200 people representing 30 countries. We have offices in Barcelona, Spain, and San Francisco, United States.

About The Team

SEO is part of Demand Generation, a cross-functional swarm focused on creating delightful and meaningful experiences for customers and prospects. We are driven by delivering both business value and customer value --to do this, we are fans of data-driven strategies alongside creativity. We work using agile methodologies (two-weeks sprint including the usual rituals), and we believe in empowerment and accountability, but also having fun together (as long as social distancing allows!).

About The Role

Typeform is looking for a Head of SEO with experience in B2B marketing to expand our digital footprint and organic traffic. You will be responsible for planning, organizing, and implementing end-to-end SEO strategies with the objective to increase our organic top of the funnel metrics as well as providing user value to our potential customers.

This role requires extensive experience in SEO including site architecture and performance, link building, content quality, and content development. The successful candidate will have a track record of defining and delivering a SEO roadmap (e.g. improving site performance, migrating to mobile-first index, or improving crawl budget), preferably as a PM or by working directly with developers.

What You'll Do

You'll be the expert in all forms of SEO: onsite, offsite, content and technical (crawling, indexing, speed, etc)
Develop and execute against forecast goals to grow organic traffic and revenue while focusing on delivering customer value
Partner with Engineering and Content to execute against our technical SEO roadmap
Educate and provide regular feedback to writers on headlines, keyword usage, meta tags, URL structure, keyword analysis and related aspects of SEO
Design, implement and iterate experiments to increase traffic/ranks at a rigorous pace
Audit and measure our SEO development, implement changes to prevent rank losses in line with search engines guidelines
Develop competitor gap analysis including link analysis / anchor text distribution
About You

The Head of SEO will also be able to strategize the content needed to meet our SEO goals along with our Content team to deliver on these plans, while supporting at the same time our Inbound programs. We expect the candidate to be strategic, have demonstrated project management experience and have a well-rounded digital background.

Typeform is growing very rapidly. With growth, comes ambiguity and frequent change. To be successful in this role, you must be a highly motivated, proactive self-starter who can operate in a dynamic environment of a fast-growing company. You must be a strategic thinker and an exceptional relationship builder.

Here's What We Are After

+10 years experience in SEO, with a proven record track record on organic traffic increase / improvements in rank
+3 years experience managing a team
Highly analytical mindset, ability to digest big data sets and present insights & recommendations
Solid understanding of web analytics, algorithm changes, and the nuances of links within the SEO ecosystem
Deep understanding and experience with Google Search Console and Google Analytics
Strong analytical skills and experience using data visualization tool
Savvy with the following (or similar): SQL, SEMRush, AHREFS, Looker, etc
Experience project managing development and execution of an SEO roadmap.
Strong writing skills and a good understanding of buyer psychology and choice-architecture design.
Bachelor's Degree required or equivalent
A sense of humor and humbleness.
Think you're a good fit? Hit apply—success might be just around the corner 😉


Today, more than 2.5M people from all over the world use Typeform. We celebrate the diversity of our customer base, and we want our employees to reflect those differences. At Typeform, we're committed to equal employment opportunity regardless of race, color, ancestry, religion, sex, national origin, sexual orientation, age, citizenship, marital status, disability, gender, gender identity or expression, or veteran status. We strive to be an equal opportunity workplace.