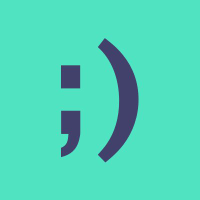 Descripción de la oferta
Life is too short to work for a boring company, so why don't you join us? We are looking for a Java Developer with at least 4 years of professional experience and a solid technology background using Java as a primary language.
Does that sounds like you?
But first, let's break the ice!
Who we are & what we do
At Leadtech, we work hard... and play harder! Our mission is to bring forward new business ideas and empower employees to achieve their goals in the online business world.
Since 2009, we have been fostering innovative and creative techniques across many industries, making us pioneers in online project management.
Leadtech is dedicated to constant improvement and inspiring new ideas daily for the world we live in and the future to come.
If you have a creative and innovative mind, Leadtech is looking for you!
Does this still sound like your cup of tea? There's more
Responsibilities

You're our perfect candidate if you:
Contribute to the design, architecture, and development of our products and services.
Produce highly scalable, high-quality software in a fast-paced environment.
Find innovative solutions to challenging problems.
Improve performance, scalability, and availability of our internal systems.
Create tools and processes to increase the productivity of all your co­workers.
Diagnose and debug issues in a production environment.
Requirements
Your expertise in a nutshell:
4+ years programming experience and at least 2 years recent work in Java
2+ years experience in SOA Architecture or/and Microservices.
Good Object Oriented Programming knowledge (SOLID, Clean architecture)
Experience in Test Driven Development
Advanced Knockledge in Web/API environments: HTTP, RESTful, web services ...
Ability to work well under pressure and respect deadlines, and have self-learning capabilities.
Strong analytical and problem-solving skills.
Extra awesomeness scores points!
NoSQL Databases (Redis, DynamoDB)
Experience with other languages (PHP, Python, Ruby, Go...)
Front­end experience with HTML, CSS, Javascript
Event Driven Design.
Domain Driven Design.
Hexagonal Architecture.
Serverless Architecture.
Experience with Amazon Web Services
Experience with agile teams
Knowledge of Data Science
Interested? Keep reading!
Benefits
Some of the perks of working with us:
Competitive salary
Full-time, permanent contract
Private health insurance
25 days of holiday + your birthday off
Flexible vacation time (no blackout days)
Flextime (7 - 09.30h / 16 - 18.30h)
Free Friday afternoons (a 7-hour day!)
35-hour week for the full month of August (free afternoons!)
Flexibility to work from home
Team-building activities
Monthly afterwork
Free coffee and snacks
Free fresh fruit
Nursery tickets
English courses
Permanent internal training + Annual budget for external training
Games room (Nintendo, table tennis, futbolín)
Terrace at the office
Innovative approach to all internal processes and businesses
Work with the latest technologies + Career progress opportunities


Equal Employment Opportunity Employer
Leadtech is an Equal Employment Opportunity (EEO) Employer, which means we encourage applications from people with different backgrounds, interests, and personal circumstances. Our team welcomes applicants regardless of their race, gender, age, religion, nationality, sexual orientation, and/or disabilities. All we need is your high energy, skills, and willingness to be a part of a great project!


Hiring process
First step: 15-minute phone interview to get to know you
Second step: On-site interview with HR and your future manager to talk about the position and how we approach work. It includes a brief skill assessment test
Third step: HR's timely response regarding the status of your application and/or a second interview
Sounds good? Apply now!
We're looking forward to meeting you.


Location
Our exceptional office is in Barcelona's Blue Building, located right on the city's seafront. Besides our stunning views, you'll enjoy our office perks such as free fruit, snacks and coffee and you'll also be able to take part in our Mario Kart and table tennis competitions.
The personal data you provide will be used to manage your candidacy for the corporate selection processes that fit your profile. If you wish, you can exercise your rights of access, rectification or cancellation by sending a letter to Avenida Litoral, 12-14, 5ta planta, Barcelona 08005, or emailing us at [email protected], including a document that validates your identity.