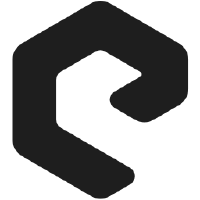 Descripción de la oferta
In our Barcelona office we are looking for a new colleague with a passion for building next-generation web applications. As a Python/Django Developer at Elements, you work in a diverse team and implement innovative solutions to create high quality web applications. Solutions that help our clients move forward!

WHO WE ARE
We are an independent, no-nonsense agency with 60 Elementeers from all over the globe, working from offices in Almere and Barcelona. We are passionate about crafting lovable and usable digital experiences that help move brands and people forward. We are dreamers and makers.

Check our current tech stack on stackshare.io/elements
WHAT WILL YOU DO
As a Python/Django Developer, you will work with your team to make estimates and define architecture. You will spend most of your time designing and coding technical solutions. You will also build brand new applications and participate in defining the project structure. We expect you to adopt Elements' way of working and make suggestions to continuously improve it. Last but not least, we hope you bring a natural drive to stay up to speed with the latest technological innovations.
WHAT YOU NEED
Please, note that due to the current situation caused by COVID19, we realised that supporting visa application and relocation became more challenging than normally. Therefore, for the time being, we will consider applications only from candidates with a valid working permit and residing within EU area.
Solid experience with professional programming and development of relevant projects
2 years of experience in Python/Django development
Knowledge of JavaScript, Front-end technologies, GIT, CI and Linux
Experience with working in agile project teams (Scrum, Kanban)
Excellent English language (both written and spoken) and communication skills
Proactive, flexible, open-minded mindset and an inclusive and a team-player attitude
Valid working permit for Spain.
Ideally, you are based in Barcelona area or nearby, but for this vacancy we are open to consider remote candidates living in other areas of Spain.
WHAT WE OFFER

Please, note that the current situation caused by Covid-19 has an impact on some of the benefits we offer (e.g. team events). Also, right now going to our Barcelona office is voluntary.
You will be a part of our international, talented and inspiring developers team, where you get to teach and learn at the same time
We provide you with the equipment of your choice
We provide you with free breakfast, snacks, fruits and refreshments every day, unlimited freshly ground coffee and large variety of teas
You will have flexible working hours and a possibility to occasionally work from home and/or remotely
We also offer an opportunity to work on your health by organising team sports activities and providing significant discounts for physiotherapy sessions.
We encourage you to visit events/conferences and/or take courses to keep up-to-date and gain new skills. Furthermore, we offer in-house coaching with one of our internal company coaches.
Language Courses (when applicable)
In addition to your salary, we contribute to your daily lunch costs through a Sodexo Restaurant Card
We also offer a flexible compensation plan for your transport, lunch and nursery costs
An insured company bicycle for home-work commute and personal use
And, to top it off, obviously, what is work without some fun? We regularly organise drinks, dinners and team building outings
Do you see this role as a good match? Then we'd love to hear from you.