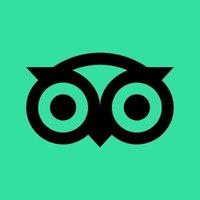 Head of Customer Care - English Fluent
Descripción de la oferta
TheFork, a TripAdvisor® Company is the leading online restaurants reservation platform in Europe, Australia and Latin America, with a network of more than 80,000 restaurants worldwide, more than 30.5 million monthly visits and present in 22+ countries around the globe.
TheFork connects restaurants and diners.
Through TheFork (website and application), as well as through TripAdvisor, users can easily select a restaurant according to preference criteria (such as the localisation, type of cuisine, restaurant type and average price), consult user reviews, check real-time availability and instantly book online.
From the restaurants' side, TheFork provides them with a software solution, TheFork Manager, which enables restaurants to optimize reservations management, streamline operations and ultimately improve service and revenues.
TheFork team aims to inspire and enable people to confidently discover, experience and share food. We operate under a shared set of values that define how we do business and how we interact with our colleagues, our partners, our customers and our food community. We strongly believe that building a diverse workforce of people from all walks of life helps us have a richer, more vibrant, more successful workplace.
Your role within the Customer Operations team
Overall, the mission of the Customer Care team is to help and delight clients (b2b, b2c and internal), find the root causes of issues, scale, feed central business with feedbacks and add value to each contact.
As an Area Manager of the Customer Care team, you will contribute to:
Challenge current way of working, identify process inefficiencies and focus on continuous improvement
Manage Line Managers or Team Leaders who will have in charge the Customer Care Specialists of a geographical area
Be the main point of contact and represent your team interests in the relationships with central teams (CRM, Marketing,…) and local teams from the assigned geographical area (Country Manager, Sales, Account Managers,…)
Ensure a high level of customer satisfaction
You will join an agile and dynamic team, in a fast moving "scale-up" environment and will take part in an international organization that values strong execution, sharing and growing together.
What you will do:
Build an engaged and performant Customer Support team to support the growth of your geographical area
Ensure highest level of Customer Satisfaction and Customer Engagement
Prepare and galvanize monthly team meetings
Prepare, collect and galvanize monthly area meetings (presentations to country directors, sales managers, marketing managers)
Liaise with local & central team for daily operations: CRM, local planning, marketing, legal & partnerships
Liaise with other departments (Sales, Cash collection, etc…) to improve collaboration & processes
Responsible for the team service level and quality
Communicate process & global initiatives
Escalate user insights, feedbacks on new features, suggestions to the Optimization team
Monitor Cuctomer Care kPI's at agent level, country level and company level for monthly reporting
Define planning based on forecasts, service needs & HR limitations
Ensure that Support projects (Internal support, optimization projects...) are aligned with business needs
Liaise with countries leadership to agree on service level, provide feedback, and meet other local needs
Ensure extensive reporting of results and communicate insights to support decision making
Who you are:
4-5 years experience in team & project management in an international customer care environment
Fluent in English (spoken & written)
Analytical & strategic thinking
Ability to work well with a variety of people in a variety of roles
Detail oriented
Ability to plan, organize, and coordinate
Experience as a great problem solver who can effectively drive for results
Proven experience as a trusted team player
Knowledge of the Pack office (mostly excel & power point)
Previous experience with Salesforce is a plus
What we offer:
Permanent contract
Competitive fixed salary
Ticket Restaurant
International working environment
Compensation for practicing sports in any gym in Barcelona
Interesting discount in private health insurance;
Dining and leisure area + terrace;
Coffee point on each floor with coffee and tea for free
Well-being activities and benefits (massages, fresh fruit, free snacks, team building events, etc.)
The position is located in Barcelona, with occasional trips to other offices worldwide
#LI-SA1