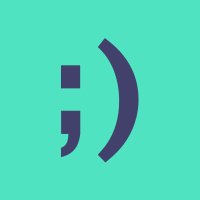 Digital Project Manager (Remote work is ok)
Descripción de la oferta
Life is too short to work for a boring company, so why don't you join us? We are looking for a passionate Project Manager to work with our dream team environment. He/She will be responsible for the day-to-day management and smooth operation of various digital businesses.If you are a highly-motivated individual with a genuine interest in technology a passion to deliver cutting-edge products, we have the perfect job for you!
Does that sounds like you?

But first, let's break the ice!
Who we are & what we do
At Leadtech, we work hard... and play harder! Our mission is to bring forward new business ideas and empower employees to achieve their goals in the online business world.
Since 2009, we have been fostering innovative and creative techniques across many industries, making us pioneers in online project management.
Leadtech is dedicated to constant improvement and inspiring new ideas daily for the world we live in and the future to come.
If you have a creative and innovative mind, Leadtech is looking for you!

Does this still sound like your cup of tea? There's more
Key Responsibilities
Reporting to the Management Board, the candidate will be responsible for creating and defining the strategy of the launch of new projects, by being very proactive in order to autonomously make the business grow, organizing and handling the team to achieve the expected goals.
Main Tasks:
Develop a clear product vision and a long-term product strategy.
Develop project scopes and objectives, involving all relevant stakeholders and ensuring technical feasibility.
Work in partnership with the HR team to define talent needs, hiring process and new employees' onboarding.
Be in charge of employees' onboarding training, development and career growth.
Empower, motivate and drive the team to success.
Develop a detailed project plan to track progress.
Use appropriate verification techniques to manage changes in project scope, schedule and costs.
Measure project performance using appropriate metric systems, tools and techniques.
Explore data to find actionable insights and make product recommendations through funnels, cohort analyses, long-term trends, user segmentation, regression models, and more.
Use BI tools to analyse data and to create valuable reports.
Analyze and prioritize the product backlog.
Test A/B designs.
Work in coordination with the development team to execute, deliver and improve the product.
Work in partnership with the Marketing and Customer Service team to define the marketing strategy to reach the target audience, analyse metrics, and ensure the best service to the client.
Set up, analyze, and promote good practices for multivariate experiments.
Synthesize and communicate insights during the product development process.
Empower and guide others to work effectively and efficiently with data.
Requirements
Experience working as Project Manager, Online Marketing Manager, SEM/SEO Manager, Affiliation in an online business vertical.
Experience working on online marketing project.
Proven experience coordinating multidisciplinary teams.
Strong background leading marketing strategies.
Online Marketing knowledge/experience (SEO, SEM, Traffic Acquisition, Content, Social Media, etc).
Experience doing benchmark studies of different markets and competitors.
E-commerce business strategic mind.
Exceptional analytical skills and data-driven mindset.
Knowledge of analytics platforms and ability to utilize the data/tools to guide decision making.
Outstanding organizational and planning skills with high attention to detail
Experience running A/B tests (or exposure to A/B testing concepts).
Experience with Agile methodologies (Scrum/Kanban).
Very good prioritization skills.
Excellent communicator.
Strong leadership skills, with the ability to work in cross-functional teams.
Technology passionate. Used to working with IT Teams.
Ability to work in a fast-paced environment.
Problem solver and results-driven, with a can-do attitude.
Advanced level of English and Spanish (both written and spoken).
Excellent self-motivation and proactivity.
Team worker.
Leadership ability.
Interested? Keep reading!
Benefits
Some of the perks of working with us:

Competitive salary
Full-time, permanent contract
Private health insurance
25 days of holiday + your birthday off
Flexible vacation time (no blackout days)
Flextime (7 - 09.30h / 16 - 18.30h)
Free Friday afternoons (a 7-hour day!)
35-hour week for the full month of August (free afternoons!)
Flexibility to work from home
Other benefits paid from the gross salary (ticket restaurant, transport tickets, nursery tickets)
Team-building activities
Monthly afterwork
Free coffee and snacks
Free fresh fruit
English courses
Permanent internal training + Annual budget for external training
Games room (Nintendo, table tennis, futbolín)
Terrace at the office
Innovative approach to all internal processes and businesses
Work with the latest technologies + Career progress opportunities
Equal Employment Opportunity Employer:
Leadtech is an Equal Employment Opportunity (EEO) Employer, which means we encourage applications from people with different backgrounds, interests, and personal circumstances. Our team welcomes applicants regardless of their race, gender, age, religion, nationality, sexual orientation, and/or disabilities. All we need is your high energy, skills, and willingness to be a part of a great project!
Hiring process

First step: 15-minute phone interview to get to know you
Second step: Interview with HR and your future Project Directo to talk about the position and how we approach work. It includes a brief skill assessment test
Third step: Interview with the Executive Director.
Fourth step: HR's timely response regarding the status of your application and/or a second interview
Sounds good? Apply now!
We're looking forward to meeting you.
Location
You'll have the flexibility to choose whether you'd like to come to the office every day, from time to time, or work fully remote. We want you to find the best combination for you.
If you prefer to be surrounded with amazing people, our exceptional office is in Barcelona's Blue Building, located right on the city's seafront. Besides our stunning views, you'll enjoy our office perks such as free fruit, snacks, and coffee and you'll also be able to take part in our Mario Kart and table tennis competitions.
The personal data you provide will be used to manage your candidacy for the corporate selection processes that fit your profile. If you wish, you can exercise your rights of access, rectification or cancellation by sending a letter to Avenida Litoral, 12-14, 5ta planta, Barcelona 08005, or emailing us at [email protected], including a document that validates your identity.