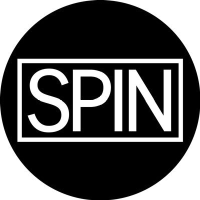 Descripción de la oferta
About Spin
Spin is a fast-growing micromobility company committed to a world with clean air, liveable cities, safe streets, and widespread access to convenient, affordable transportation. If you're searching for a top-tier career where you can make a difference and dynamically collaborate within a creative, lively environment—Spin welcomes you!
We're passionate about transportation and technology. The work we accomplish fulfills a sense of meaning and purpose, which goes beyond the traditional dimensions of a workplace. Our products and initiatives directly influence people's lives, which is proven by our customers' feedback.
Founded in 2017, and now a subsidiary of Ford Motor Company, we have worked together with cities, campuses, community groups, and businesses to expand internationally. Even as we expand, we maintain the close feeling of a small business, with "fireside chats" chats led by our company's founders, weekly OKR pop-up videos, music-infused presentations at our All Hands meetings, and more. During this time of working remotely, our creativity and shared goals have kept us united and bonded within our virtual community.
We are a diverse team of artists, engineers, designers, urban planners, policymakers, marketers, and operators. We believe in inclusivity and build powerful alliances to fulfill our goals and move our mission forward. Above all, we at Spin are connected by our values and #BeOrange spirit, which represents unity, purpose, passion, and creativity.
About the Role
As an Operations Lead, you'll be in charge of Spin's day-to-day operations, managing drivers and mechanics and building a highly efficient operations team. Great leadership and interpersonal skills is vital - you'll be leading a local team and ensuring operational excellence in your market.
Responsibilities
Warehouse manager - manage inventory and make sure repairs are getting done
Lead build-out, deployment, ongoing maintenance, and efficiency of Spin vehicles
Closely track key operational metrics and ensure team is running efficiently
Triage data, customer service complaints, and supply/demand into efficient routes and dispatch actions to be performed by field specialists
Share your best practices to help scale our other cities
Qualifications
1-2+ years of experience working in operations, tech or related sector
Bachelor's degree at a 4 year university - degree in Business, Mathematics or Economics preferred
Fluent in English and Spanish
Analytical background: you can mold and understand data to drive action and results
Excellent interpersonal and communication skills: an ability to empower your team
An entrepreneurial spirit - no problems with rolling up yours sleeves.
Organizational and Interpersonal skills
Experience in developing and managing teams a bonus
Another European language would be a plus
Work Environment
The work environment characteristics described here are representative of those an employee encounters while performing the essential functions of the job.
Expectation is to work the majority of the time in a Spin Operating Facility.
Must be able to do limited travel to SPIN facilities or operating companies.
The noise level in the work environment is usually moderate.