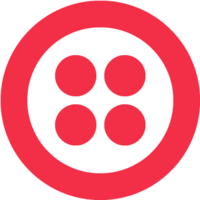 Developer Educator- Training
Descripción de la oferta
Because you belong at Twilio.
The Who, What, Why and Where
Twilio is seeking a software developer with a passion for guiding to take ownership of our first-party developer training program. In this role, you will supercharge the Twilio API learning process for busy software development professionals. You will take your students from Twilio novices to specialists through your fun and engaging instructor-led training -- live, on-demand, and at scale at Twilio's annual SIGNAL developer conference. You'll integrate the flavor and style of our popular TwilioQuest educational video game, but also build brand-new content for different audiences and learning styles. In addition to being a great teacher yourself, you will create the curriculum, tools, and processes to enable technical Twilions (and hardworking community members) to deliver outstanding Twilio training experiences for many different audiences. In addition to Twilio novices, your audience of students may sometime include early-in-career developers who look to you for mentorship on their programming journey!
Who?
Twilio is looking for an inventive and creative teacher who lives the Twilio Magic and has demonstrated their ability to empower developers through education. They also have:
Experience as a professional software developer, giving them compassion for their audience and a point of view on the content professional developers need to be successful.

Experience teaching, mentoring, or otherwise working to make other developers successful.

The patience, humility, technical credibility, and kindness that make a great teacher and mentor.

A desire to use their skills to make dynamic and innovative technical content.

Experience in crafting reusable training curriculum for developers would be outstanding, but is not strictly required.

Experience in media creation (videos, podcasts, music, streaming, etc.)

Experience working with multiple partners to drive towards shared goals.
What?

As a Developer Educator in charge of first-party training, you will live the Twilio Magic values:
WRITE IT DOWN: You'll create instructor-led training content and curriculum that is reusable and consistently excellent.

DRAW THE OWL: You'll create the content you need to deliver an outstanding training experience. You'll make presentations, build TwilioQuest levels, create demo apps, or do whatever else it takes to create a high-impact educational experience.

BE AN OWNER & BE BOLD: Developer training at Twilio will be your program, and you will own its success. Working with partners in field marketing, you will help influence sales pipeline. You will ensure that training attendees are successful in actually adopting the Twilio API in their work.

EMPOWER OTHERS: You'll not only be a great teacher yourself - you will create the curriculum, tools, and processes to enable any technical person to deliver a great training session, just like you!

NO SHENANIGANS: You will stay laser-focused on the success of your learners, and deliver what they need to be successful in adopting Twilio APIs. Twilio may write you checks, but you work for your students.
Why?

Developer training at Twilio is a critical component of our business success. If developers cannot successfully implement Twilio APIs and products, then we have no business at all. Developer training is aimed at being the most efficient way to download extensive knowledge of Twilio's product offering into your brain, and getting you ready to deploy that knowledge in the real world. This makes sales cycles shorter, field marketing events more successful, and developers even more powerful and creative than they already were.
Twilio is a company that is empowering the world's developers with modern communication in order to build better applications. Twilio is truly unique; we are a company committed to your growth, your learning, your development, and your entire employee experience. We only win when our employees succeed, and we're dedicated to helping you develop your strengths. We have a cultural foundation built on diversity, inclusion, and innovation, and we want you and your ideas to thrive at Twilio.

Where?
We employ diverse talent from all over the world, and we believe great work can be done anywhere. Around the world, Twilio offers benefits and perks to support the physical, financial, and emotional well being of you and your loved ones. No matter where you are based, you will experience a company that believes in small teams for maximum impact; seeks well-rounded talent to ensure a full perspective on our customers' experience, understands that this is a marathon, not a sprint; that continuously and purposefully builds an inclusive culture that empowers everyone to do their best work and be the best version of themselves.
About Us
Millions of developers around the world have used Twilio to unlock the magic of communications to improve any human experience. Twilio has democratized communications channels like voice, text, chat, video and email by virtualizing the world's communications infrastructure through APIs that are simple enough for any developer to use, yet robust enough to power the world's most demanding applications. By making communications a part of every software developer's toolkit, Twilio is enabling innovators across every industry — from emerging leaders to the world's largest organizations — to reinvent how companies engage with their customers.