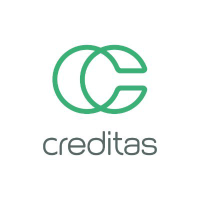 Descripción de la oferta
DESCRIPTION
Our Product Technology Team
By joining the Creditas Product development, you will be joining one of the most innovative and recognized #fintech in Latin America and a team of talented technology professionals that are passionate about disrupting the credit market and its applications.
You will be contributing to develop an Open Banking digital lending platform and a Marketplace of products and services that matches providers and consumers with the efficiency of transparent credit and personalized financing capabilities.
We believe in:
Passion to apply and develop the most innovative and industry leading technology capabilities to offer our customers a variety of loan and credit products

Hard work to impact the lives of hundreds of thousands of customers previously underserved if not totally excluded from institutional banks through technology

Good team chemistry to take Creditas' journey to the next level through technology

Energy and focus for building and delivering new features and innovative products. For this, we always keep learning new things while constantly improving what we are already good at
Our challenge
We build technology and digital experiences that use the latest in microservices & event driven Open architectures, big data, data science/machine learning, and mobile.
As we grow, we need to:
Find new technologies, multiplying efficiency through tools and platforms

Improve processes and keep agile

Adapt to changing priorities and learn quickly
REQUIREMENTS:
What we expect from you
Develop ensuring functionality, maintainability and speed

Guarantee test and quality practices

Work in a collaborative environment where pairing practices, feedback, and passion to develop are common to all teams

Self drive to learn about our business

Open and transparent communication, making the team aware of problems as soon as they arise

Experience at least one of our stack languages: Ruby, Javascript and Kotlin

Focus on technical excellence and innovative development practices

Active presence in Technology communities (speaks, meetups, events, tech talks)

Ability and concern for technical excellence and good development practices

Knowledge in agility

Experience writing and maintaining unit and integration tests

Active participation in Technology communities (lectures, meetups, events, tech talks) is a differential
You can read more about our engineering here (pt_BR) and get some insights on how we work.
What to expect
A strong culture that always empowers people to be who they are and how they impact on our work

Dynamic and collaborative environment

Autonomy to make things happen

A team that works hard - We are warriors!

A test culture environment

Being brutally honest is part of our routine. It means that we are critical with ourselves, with the others and with the company
BENEFITS
We believe that the health and wellness of our employee's comes first, that's why we offer:
Competitive compensation package

Extra holiday days

Health, dental and life insurance

Meal allowance

Gympass

Education allowance

Psychological coverage
If you are inspired and excited about our mission and if you have the top talent to help us in this technology challenge, join our product development team.
About Creditas
Creditas is the main secured lending platform in Brazil. Creditas was founded in 2012 by Sergio Furio with the mission of reducing the Brazilian consumer debt burden and enabling life projects by offering consumer loans at more affordable rates. Secured lending is superior to other loans due to lower interest rates, smaller installments, larger amounts and longer payments terms. The company's digital DNA allows it to leverage technology to scale the business, optimize processes and improve the customer experience – not forgoing personalized service, by offering clients financial consulting and education.
Our headquarter is located in São Paulo, Brazil, and we have offices in Porto Alegre, Recife, Valencia (Spain) and Mexico City (Mexico).
Creditas employs over 1600 people and has raised US$ 314 million from international Venture Capital funds. Recently, the company has been highlighted in FastCompany, CB Insights, Love Mondays and LinkedIn rankings, being pointed out as one of the most promising fintechs in the world.
Creditas is dedicated to creating an inclusive, international and challenging work environment.
https://youtu.be/OZSl_NoQek4
Here we value the plurality of race, color, religion, gender, gender identity, nationality, ability, sexual orientation, ancestry, and age because we believe it is very important to share unique ideas and points of view. With different backgrounds and perspectives, our crew members can better understand our actual clients and find the best solutions for them.