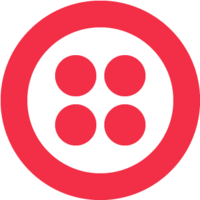 Engineering Manager, Engagement Intelligence
Descripción de la oferta
Because you belong at Twilio
The Who, What, Why and Where
We are looking for a talented and experienced engineering leader who is excited at the opportunity to lead services at scale to power Twilio's next generation products. You are eager to learn from the team as well as inspire your teammates with your knowledge and skills.
Who?
You thrive as a champion for your team, setting individuals up for success and putting others' growth first.

You have strong experience leading and managing distributed teams.

You are passionate about operational excellence and know how to build an engineering organization that delivers it.

You understand the architecture and processes required to build and operate always-available complex and scalable distributed systems in cloud and DevOps environments.

You are familiar with agile processes, continuous integration and test automation.

You are a strategic thinker and thrive operating in broad scope, from conception through continuous operation of 24x7 services.

You love to make an impact and thrive in collaborative, energetic teams.

You can own multiple disparate sets of areas and you are able to distill complex and ambiguous situations into actionable plans for your team.

Bonus: You have experience with Machine Learning or data products.
What?
BE AN OWNER

Own, operate and maintain your team's services. Employ Agile methodologies to continuously deliver value to customers.

Oversee on-call incident escalation and response processes for the team.

Lead and grow a team of passionate engineers in an early-stage product. Provide support and guidance that enables the team to self-organize and to achieve sustained high velocity and predictability.

Collaborate on roadmaps with Product Managers, Architects and Tech Leads to ensure the team has clear direction and priorities.

EMPOWER OTHERS

As a member of the Engineering Management team, foster leadership principles and behaviors throughout the organization to groom the next generation of leaders.

Help employees grow through career development, coaching and mentoring while guiding senior contributors to maximize their potential.

Act as an ambassador for Twilio, recruiting and motivating top talent.
Why?
Today, Twilio powers the delivery of billions of the world's communications. Customer conversations are one of the most informative indicators of a product and business' health. They cover every time a customer was delighted, frustrated, buying more, closing their account, needing help, etc. But usually those conversations are trapped away in a black box, analyzed only by listening to them one by one, or with basic keyword search capabilities.
The Twilio AI team is building a platform that uses machine learning to transcribe, categorise, and extract meaning out of customer conversations so companies can evaluate every one of them and build workflows that automate actions, like prioritizing high value leads to follow up on or identifying customers likely to churn. Our goal is to help companies power more effective business processes and better customer engagement, by understanding the meaning in every conversation.
Twilio is a company that is empowering the world's developers with modern communication in order to build better applications. Twilio is truly unique; we are a company committed to your growth, your learning, your development, and your entire employee experience. We only win when our employees succeed and we're dedicated to helping you develop your strengths. We have a cultural foundation built on diversity, inclusion, and innovation and we want you and your ideas to thrive at Twilio.
Where?
We are a team that believes in remote working and remote-friendly practices, and we are distributed across three continents. This position can be located in either the US or EU, either remote or (post-COVID) in one of Twilio's offices . What you will also get to experience is a company that believes in small teams for maximum impact; that strives to balance work and home life, that understands that this is a marathon, not a sprint; that continuously and purposefully builds an inclusive culture where everyone is able to do and be the best version of themselves. We seek people who naturally demonstrate our values, who are challenged by problems, empower others to thrive, people who can draw the owl and not be beholden to one playbook.
About us:
Millions of developers around the world have used Twilio to unlock the magic of communications to improve any human experience. Twilio has democratized communications channels like voice, text, chat, video and email by virtualizing the world's communications infrastructure through APIs that are simple enough for any developer to use, yet robust enough to power the world's most demanding applications. By making communications a part of every software developer's toolkit, Twilio is enabling innovators across every industry — from emerging leaders to the world's largest organizations — to reinvent how companies engage with their customers.
Twilio is proud to be an equal opportunity workplace and is an affirmative action employer. We are committed to equal opportunity regardless of race, color, ancestry, religion, gender, gender identity, parental or pregnancy status, national origin, sexual orientation, age, citizenship, marital status, disability, or Veteran status and operate in compliance with the San Francisco Fair Chance Ordinance.