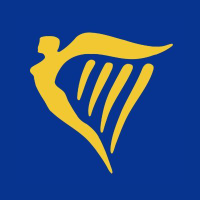 Check Supervisor Category C Certifier
Descripción de la oferta
Ryanair Engineering delivered by JCAM is one of the four facilities in Europe that make up the Ryanair Heavy Maintenance Engineering Group. At the facility in Seville (Spain) we are responsible for conducting extensive base maintenance checks on Ryanair's fleet of Boeing 737-800 aircraft. We have an exciting opportunity for a graduate engineer or a licenced maintenance engineer to fill the role of C-Check Supervisors to join our dedicated team.
The successful candidates will be responsible for:
Base Maintenance Check / Cat C final CRS certification.
Authorization of high cost spares and control of the spares shortage list to ensure that all items are ordered.
Support and assist the zone supervisors.
Maintain a high quality standard of work for himself / herself and staff under their supervision.
Ensuring that all tasks are carried out in accordance with the requirements of the Regulatory Authorities, the company MOE, Procedures and individual Personal Authorization Certificates.
Completion of allocated tasks within pre-determined targets.
Ensuring company regulations, discipline and working practices are adhered to by the manpower under their supervision.
Maintaining a safe and clean working environment.
Ensuring that the company Health and Safety Policy is adhered to in the areas of his / her responsibility.
Ensuring aircraft documentation is completed accurately in all aspects in accordance with the Company Procedures and Workplace Instructions.
Carrying out Line Maintenance duties when designated by the Hangar Manager / Supervisor.
Responsible for effective utilization and improved efficiency of staff under his / her supervision.
Carry out any other tasks as reasonably required by the Hangar Manager / Supervisor.
Requirements
Must have a degree in Aeronautical Engineering (or similar) or have an EASA Part 66 Maintenance licence
Must be an EASA Part 66 qualified C License holder
B737-800 type rating will be a plus
Extensive aircraft experience (5 – 10 years) with some supervisory level, preferably hangar based
Excellent spoken and written English is essential
Proven organizational skills
Strong interpersonal skills
Excellent verbal and written communication skills
Flexible approach to working in a fast changing environment
Benefits
Location: Seville
Employment type: Full-time
Competitive salary