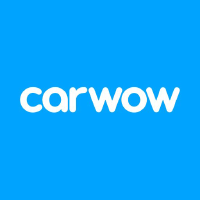 Descripción de la oferta
carwow makes choosing and buying your perfect car easy and enjoyable. By comparing the best offers from our top local and national dealers, you get the car you want, from the dealer you like best, at a price that's right for you.
We're a driven, energetic startup with a team of 200+ based in London, Munich and Madrid. We are backed by some of Europe's leading VCs and have raised over £48m in funding since we launched, so we're growing fast. We've just been ranked 6th in the Financial Times' Top 1000 Fastest Growing Companies in Europe. We're relentlessly driven and constantly asking ourselves how we can make carwow better. If you're proactive, motivated, and want to help us change the future of car buying, get in touch. It's the chance to be at the start of something huge.
The role
As part of carwow's strategic growth roadmap, our newly developed OEM department aims to create strategic partnerships with OEMs by delivering marketing and sales solutions
After a strong start in the UK and Germany, we are now looking for an outstanding OEM Partnership lead in Spain to lead and bring the already established proposition into the Spanish market. You will be supporting our Spanish CEO and the international OEM team and engaging with OEM clients (and their media partners) at all levels, including the exec boards of the National Sales companies in Spain, and must be able to understand and interpret the complexity of the overall automotive distribution model in Spain when strategising the carwow OEM proposition locally tailored to the Spanish market.
Responsibilities

Strategic Consultancy: Leading the content preparation (including working with internal and external data), providing and presenting strategic consultancy input for key strategic OEM meetings with senior executives.
Strategic Account Development: Initially supporting Spanish CEO with key account relationships, and within months develop new accounts and take over full ownership of all the portfolio of OEM accounts.
OEM Proposition Development: Evolving OEM marketing and media solutions in response to Spanish local client requirements and insights, in close collaboration with Global HQ OEM team, product managers, data scientists and trading analysts.
OEM Business Analytics: Developing and maintaining regular manufacturers' business performance analytics by utilizing extensive carwow database and augmenting this with external data where appropriate
Requirements
5-7 years of relevant OEM, top-tier strategic consultancy or media sales at a marketplace business experience
Great communication skills both verbal and in writing, with experience in delivering commercial pitches to senior executives
Exceptional analytical skills, both of numeric data and of wider sources - including ability to synthesise insights into compelling commercial actions
Proven track record of senior executive facing B2B communication and/or client management experiences
Self starter: Driven and determined mentality, with exceptional objection handling capability
Native in Spanish and fluent in English
Benefits
A competitive salary
Equity in the company (share options)
25 days holiday, plus bank holidays and Christmas Eve
Health: Private medical health insurance and subsidised gym membership
Flexible working: For those that want to, you'll be able to work from home for the majority of the week, with up to 2 days max in the office and receive a 'home office allowance' of up to £500/€550 to help get set up with everything you need to succeed at home. We also have a new 'work from anywhere for a month each year' policy in place should you wish to use it.
Social: Company wide collaboration such as bi-weekly product demos, coffee with the exec sessions, culture club, social events (currently virtual)