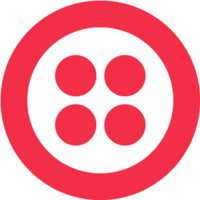 Developer Evangelist - Spain
Descripción de la oferta
Because you belong at Twilio
The Who, What, Why and Where
Twilio is growing rapidly and seeking a Developer Evangelist to help us inspire and equip a global network of millions of developers who will build the future of communications. This position is critical in supporting developers while sustaining a relationship that fuels every developer's journey to know, use and love Twilio. This role reports to the Head of Developer Evangelism and will be based in Madrid OR Barcelona.
Who
Twilio is looking for a Developer Evangelist who lives the Twilio Magic and has a proven track record of being involved in fostering communities in their programming languages of choice. You:
Have a demonstrated track record of being involved in fostering communities in their programming languages of choice.

Are a web developer and understand the basics of the HTTP request and response cycle

Have written enough Python, PHP, Node, C# (.NET) or Java code to have opinions on the different web frameworks of a specific programming language, or even across multiple programming languages

Love to teach others and understand that teaching sometimes requires much patience, but are driven by the immense satisfaction of seeing the light bulb go off in your students' heads

Are endlessly curious about and excited by technology and know that there are usually smarter folks in the room and you're eager to learn from them

Fluent in Spanish and English
We encourage candidates who have served or participated in underrepresented developer communities to apply, as this aligns closely to our values and priorities.
All candidates must have excellent reading comprehension, listening, and writing skills in English and Spanish.
What
As a Developer Evangelist, you thrive in situations that involve working directly with developers. Some of your key responsibilities include:
EMPOWER OTHERS

: Help us inspire and equip developers to fuel the future of communications.

BE BOLD

: Be an active and authentic participant in the web developer community wherever they gather online and offline. For many of those developers, you will be "the face" of Twilio - the person they ping when they need help. They will feel like VIPs because they know you. And when someone who works at Twilio needs to talk to developers in the Spanish developer community, they'll come to you.

BE INCLUSIVE

: Attend, speak at and sponsor in-person events

DRAW THE OWL

: Create content that breaks down the complex into the understandable while telling stories with code, equipping developers with knowledge of tools and techniques, including but not limited to Twilio, that makes them better at their craft

DON'T SETTLE

: Help create experiences which inspire developers to build amazing things knowing you can rely on the rich 10-year history of this team to help you develop any of these skills that you want to master.
Additionally, you will work closely with the Spain Country Manager to lay out a plan for how to grow Twilio brand awareness and usage in Spain. You will work with regional field marketing to plan and execute in-person and virtual events. You might even find yourself starting new communities in Spain to serve Spanish developers in a new way. In a lot of ways you will be an entrepreneur leading the way for future developer evangelists in your country.
Why
Twilio's mission is to fuel the future of communications. The Developer Network is the team at Twilio whose mission is to catalyze the network of developers who will build the future of communications. The DevNet consists of five teams that work closely with one another. Developer Evangelists inspire and equip developers by going to the language-centric and geographic communities where developers gather. Developer Educators challenge and empower developers by crafting world-class docs and training. Twilio Champions encourage and amplify developers by cultivating a core community of Twilio developers. Developer Voices prompt and rally developers by enabling them to get their code on the Twilio blog. Twilio Startups inspire tens of thousands of startup founders, and to help them scale their businesses through our startup focused program. Together, these teams introduce developers to Twilio, help them get their projects shipped, build strong end enduring friendships with them and help them take the spotlight.
Twilio is a company committed to your growth, your learning, your development and your entire employee experience. We only win when our employees succeed and we're dedicated to helping you develop your strengths. We have clear and concrete goals around inclusion and diversity that we believe makes us one of the best places in the world to work, and we do not think we can be a successful business without a diverse set of people in our ranks.
Where?
This position will be located in Madrid or Barcelona. Around the world, Twilio offers benefits and perks to support the physical, financial, and emotional well being of you and your loved ones. No matter where you are based, you will experience a company that believes in small teams for maximum impact; seeks well-rounded talent to ensure a full perspective on our customers' experience, understands that this is a marathon, not a sprint; that continuously and purposefully builds an inclusive culture that empowers everyone to do their best work and be the best version of themselves.
We believe in serving developers where they are already gathering in real life so you should be comfortable traveling at least 25-50% of your time.
About us:
Millions of developers around the world have used Twilio to unlock the magic of communications to improve any human experience. Twilio has democratized communications channels like voice, text, chat, video and email by virtualizing the world's communications infrastructure through APIs that are simple enough for any developer to use, yet robust enough to power the world's most demanding applications. By making communications a part of every software developer's toolkit, Twilio is enabling innovators across every industry — from emerging leaders to the world's largest organizations — to reinvent how companies engage with their customers.
#LI-POST