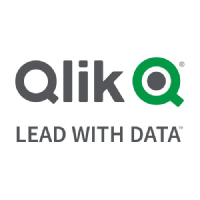 Customer Success Onboarding & Adoption Specialist- Germany
Descripción de la oferta
What makes us Qlik
We're motivated to help people make discoveries in data, share insights, make decisions and act with confidence. Making a difference, both in small and large ways, is our passion.
At the heart of Qlik is our Swedish soul, which guides everything from our culture and product design approach to our corporate social responsibility program. It's what drives us to create a culture of innovation.
We believe data can change the world. And we believe people can, too
The Customer Success Organization
In Customer Success keeping, and delighting, our Customers is one of our most important tasks. We believe in a complete cycle of customer success, improved revenue, and overall company growth. In our business model transformation, we understand driving continuous adoption of our technology is paramount to a successful engagement with our Customers and as such we have created a onboarding success team focused on increasing early adoption of our Qlik products, ensuring our customers are successfully meeting their business goals.
The Onboarding and Adoption Specialist is a key role to driving adoption of the Qlik Product Portfolio. Managing a portfolio of accounts he/she will help customers transitioning from our legacy QlikView product to our modernizied QlikSense product technology. Identifying and building repeatable adoption plays by collecting "big data" about product usage and service histories, analyzing patterns of successful customers, providing executive facing customer reports and customer insights and successes to the Product team.
How you will spend your time as our next
Customer Success Onboarding & Adoption Specialist
Serve as the primary point of contact for the customer during their critical first months deploying Qlik to their users
Assist with the set up and configuration of Qlik' software to ensure it is a perfect fit for each customer-facing team at the customer
Partner closely with Customer Success teams to identify those customer at risk and bring the right people to drive success
Inspire customers to make tactical and strategic deployment decisions and track long term business outcomes
Drive adoption and expansion of Qlik products by helping customer facing teams to highlight feature opportunities, winning use cases, and relevant strategies
Ability to learn and adapt quickly to new products or updates to existing products
Collaborate effectively with internal teams at Qlik when product issues or feature requests surface that should to be addressed
Liaise with support team in order to run/attend events in line with company growth strategies.
Develop use cases based on customer input to drive demand of the technology.
Collaborate with Senior or Principle Support Engineers on complex cases when appropriate
Replicate and log reported bugs in bug tracking system
Escalate cases to Escalation or R&D Engineers when required
You will be successful if you
have
Applicants for this role need to wake up in the morning thinking about customer success and how to deliver world-class customer experience;
Passionate about customer interactions and understanding customer needs
Knowledge of Cloud SaaS offerings would be advantageous
Background needs to be in customer facing roles including account management, customer support, product management and sales;
Excellent interpersonal skills will be needed in order to build the strong relationships, particularly with field organizations and business partners, which will be critical to success.
Relevant Bachelor's degree; preference for computer science or related degrees.
Fluent in

English

and a native

German

speaker
Additional languages a benefit
Our way of giving back
To our communities, to the world, and to you is a core part of the culture at Qlik. We encourage our employees to participate in our numerous Corporate Responsibility Program initiatives.
Location/
Mobility

The role is based in either in Barcelona, Spain. If you think this position is interesting, you are welcome with your complete application in English. Apply as soon as possible as we are working continuously with the applications for this assignment.
Qlik is an Equal Opportunity Employer and does not discriminate on the basis of any protected category or characteristic. We value the diversity of our workforce. If you need assistance due to disability during the application and/or recruiting process, please contact us via the Accessibility Request Form
Qlik is not accepting unsolicited assistance from search firms for this employment opportunity. Please, no phone calls or emails. All resumes submitted by search firms to any employee at Qlik via-email, the Internet or in any form and/or method without a valid written search agreement in place for this position will be deemed the sole property of Qlik. No fee will be paid in the event the candidate is hired by Qlik as a result of the referral or through other means.
#LI-GA