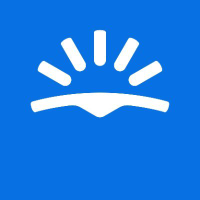 Principal Software Engineer - Ad Tech
Descripción de la oferta
Career-enhancing. Fulfilling. Results-focused.
Our world is different. And we're proud of that. Less complication. More ownership. You'll notice it every day. The challenges will be bigger. The colleagues will inspire. The pace – of work and learning – will be faster. And at the end of it, you'll be enhancing a product loved all over the world.
This is a place where your senior-level talents will really come into play. They'll cover areas such as Java, Python, NoSQL databases, distributed workflow (Hadoop/Spark), machine learning, SQL, AWS and Elastic Search. You'll have recent coding experience and be fluent in one or more programming languages. You'll also have proven experience in advertising development and using third party ad servers like Google Ads Managers. With these skills, you'll be an expert in your domain, inspiring teams to think smarter to deliver software quickly. Value and quality will be your obsessions: you'll be a champion for world-class engineering and iterative software delivery.
We need your expertise to help us do something great for over 100 million travellers: make booking stays and journeys more sustainable and straightforward. It involves technical challenges and the latest technology, but that's ok by you – in fact, it's exactly what you want.
As a Principal Software Engineer in our modern advertising tribe, you'll bring the technical direction for defining and improving the architecture of the advertising platform, and contribute to the definition of new advertising products. You'll be working end to end in leading-edge technology solutions for the configuration, delivery, rendering and tracking of premium display advertising.

It means clarifying, elaborating and iterating on your team's technology roadmap and designs. You'll also collaborate across product engineering development lifecycles, learning and influencing right across the business.
Though you'll be accountable for your own projects and trusted to deliver, you'll also form part of a broader team that takes collective responsibility for making success happen.
Already a global leader in travel, we want to elevate the way we work to a whole other level. In return, you'll get important things like medical insurance, health screenings, headspace subscriptions, the option to buy more holiday and a support programme for you and your loved ones. We'll also help you donate to good causes and spend time volunteering. And you'll have the opportunity to work from your home country for 3 weeks a year, and 30 days in our other global offices. Everything, in other words, to help you relax and give your best.
For more details on Engineering at Skyscanner, check our Engineering Blog and follow Skyscanner Engineering on Twitter.
#LI-ER1