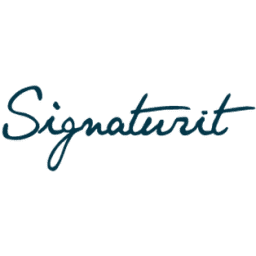 SEO website architecture crawlability indexing content creation
Descripción de la oferta
We are looking for a Technical SEO Specialist to join our talented marketing team. You will be responsible for improving the ranking of our sites on SERPs and for increasing organic lead acquisition by maximizing the quality traffic that comes to our website and blog through SEO strategies.
Responsibilities - you'll mainly work on:
Plan, implement, analyze and improve all SEO activities in Signaturit's websites & blogs.
Define, monitor, and analyze all available search KPIs and metrics to measure success and report on results.
Analysis and monitoring of our ranking in SERPs for keywords and topics related to our products.
Keyword research: identification of new opportunities and gap analysis to detect new content to be developed.
Consistently track and assess competitors and identify competitive opportunities. Analyze the keywords and SEO techniques used by our competitors.
Analyze opportunities to increase rank for underperforming competitive pages and provide specific and actionable recommendations.
Collaborate in the design of a content strategy & plan: you will work closely with our content team to drive search efforts in content creation (Signaturit's pillar pages, landings pages, blog posts...).
Actively manage all on-page SEO, including taxonomy, site architecture, canonicalization, web crawlability and indexability, page speed, link-building, markup (schema.org), etc.
Ensure search best practices are properly implemented on new and existing developed pages; ensure website navigation and coding best practices are properly implemented.
Provide tactical SEO recommendations for new product launches & website architecture updates, content, linking, and other factors to improve SEO positioning.
Requirements
+3 years of hands-on technical SEO experience, ideally in a fast growing tech startup, SaaS B2B, with a strong tech background.
Working knowledge of search engine optimization practices.
Experience in key analytics and SEO tools, such as Google Search Console, Google Analytics, Screamingfrog, MOZ, Ahrefs, etc.
You are comfortable working with developers and have a base knowledge of HTML, CSS and Javascript.
You are data-driven, analytical (strong Excel skill is required) and detail oriented.
Proven success utilizing analytics to support strategic recommendations and drive concrete action, i.e. conversion funnel improvements.
Proven ability to drive for results in a fast-paced environment.
Excellent organizational & presentational skills.
Ability to work within a team and independently.
Spanish or French native speaker.
Advanced English is a must.
You will be our ideal candidate if you are:
Honest, reliable, hard-working and you have a growth mindset.
Technically savvy: you know the ins and outs of all digital tools you use and you quickly understand and become an expert on any new tools you need to use.
Very well organized: you are able to prioritize, you keep yourself focused and you always pay attention to detail.
You like experimentation and you are always looking for better ways to get things done.
A good team player, resolutive and proactive. You don't need hand-holding to get things done.
A strong executioner, and someone who understands and agrees with the quote: "Plans are useless but planning is indispensable" (by Dwight D. Eisenhower).
You are motivated by challenges, and you don't get easily overwhelmed when there are lots of things to do.
Smart and fast-learner, but humble enough to give and accept constructive feedback.
Passionate about the continuous improvement of processes, as well as excellence-oriented.
We're looking forward to meeting you! :D
---
At Signaturit we believe that having a diverse workforce is central to our success, therefore we make recruiting decisions based on your experience and skills, your passion to discover, propose, learn and build stuff. We do not discriminate against race, color, national origin, religion, age, gender, sexual orientation, race, disability and medical history.

By submitting your resume and application information, you authorize Signaturit to store your information in it's recruitment database, and to use that information as necessary for the purpose of evaluating your qualifications for this or other job vacancies.