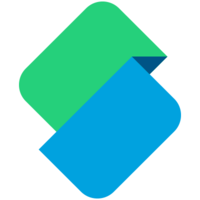 Data Business Intelligence Analytic
Descripción de la oferta
In this role you will have the opportunity to crunch massive datasets using our brand new Google's Cloud Platform Data Lake and help us to understand better the performance of our site to recommend data-driven decisions for business growth.
REQUIREMENTS
Key responsibilities
Develop quantitative analysis to drive product, business, and growth strategy.
Suggest & Propose different AB Tests in order to understand what works better through different perspectives: User Experience, Revenue Maximization, ...
Extract and combine data from different sources with large datasets: BigQuery, APIs, … to be autonomous preparing the required datasets for the analysis.
Help Softonic to further understand and segment our users to take our analytic capabilities to the next level.
Help Softonic to become a more "data-driven" company coordinating, challenging, and sharing the best analytical practices and methods within the organization.
Excellent written and verbal communication skills to communicate the insights generated to all levels within Softonic.
Minimum Experience and qualifications
Degree in Computer Science, Mathematics, Statistics, or Engineering.
Mastery of SQL
Experience using Google Analytics
3+ Years of related experience as a Data Analyst in the Internet industry.
Very strong analytical skills.
Wide experience on analyzing the output of AB Tests and suggesting the next actions based on them.
Enthusiastic about data & user behavior.
Willingness to learn and experiment and to work autonomously.
Excellent written and verbal communication skills.
Team player
Fluent in English
Nice to have
Experience using BigQuery (Google Cloud Platform).
Basic online marketing & SEO Knowledge