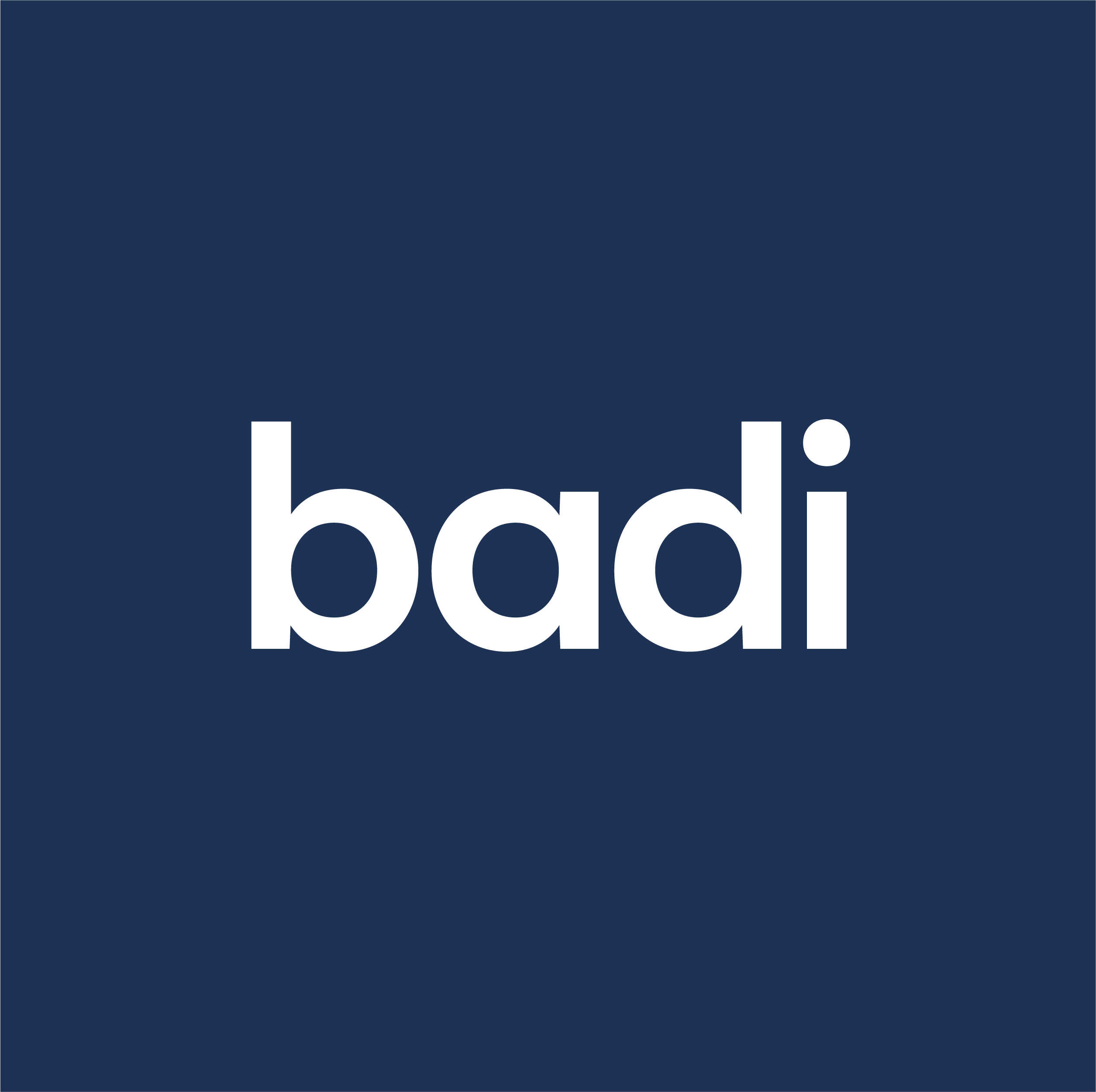 B2C Product Management Analytical UX
Descripción de la oferta
Our working atmosphere in 3 words? Collaborative, energetic, rewarding. We foster a strong company culture to empower and encourage our employees from all around the globe to keep up the good work, stimulate innovation and provide a better impact as a team. We collaborate because we truly believe achieving together makes more sense than achieving alone. We are working at a very fast pace to get things done. It's very rewarding not only because of our achievements but also because of the experience we acquire as we succeed or even fail at something.
At Badi, you won't find a job, you will create your own career path. We work hard while having fun. If you are as passionate as we are, we would love to get to know you.

You will combine a thoroughbred background in product development, with a laser focus on the customer and in-depth appreciation of the commercial and technical impact of the product on the wider business. The responsibilities of the role extend across product strategy definition, prioritization, execution, evangelization and team management.
This is a management role and a critical hire, due to exponential user growth and the increasing demands on the existing Product team. Reporting directly to the CTO, you will lead the entire Product Org.
We are looking for a Head of Product who understands how to build, scale, motivate and retain a best-in-class product team which builds compelling and innovative products quickly and iteratively whilst ensuring they ship on time at velocity.


Your impact will come from:
Product Strategy and Execution:
Build Badi's Product Strategy and Vision in collaboration with CEO, CTO and other key stakeholders
Build and execute a product roadmap aligned with Badi's Product Strategy and Vision
Ensure appropriate resource allocation and delivery – ensuring products are shipped timely and with high quality Product & UX standards
Product Team Management:
Hire, onboard, train, and develop at an exceptional level
Ensure effective coaching, mentoring and further development of the team
Day to day management of the product teams, ensuring effective prioritization according to strategy
Build and execute a team development plan, owning the employee life cycle of the product teams
Increase performance and satisfaction of the team
Product Culture:
Help to define and to evangelize product culture in Badi
What are we expecting from you?
Strong passion for and ability to understand customer needs and deliver great solutions. A track-record for building products that are both efficient and effective with exceptional, high-quality user experiences
Excellent strategic thinking and prioritization skills. Ability to create a winning roadmap to achieve business goals while making difficult trade-off decisions
Experience with defining, designing, implementing, and managing various product management and development methodologies
Highly resilient, being able to sustain energy level under pressure, to cope with disruptive changes & adapt, to bounce back from setbacks and to overcome major difficulties without engaging in dysfunctional behaviour
Ability to develop and cultivate a dynamic, progressive, and technologically advanced organization
Master's in Business or Computer Science preferred (or equivalent experience). Engineering background is an advantage but not a must
Well organized - excel at taking a big idea and breaking it down into actionable projects, processes, and tasks to execute on. You have great prioritization and focusing skills
Resilient - strong character, perseverance, and grit. But you always remain humble and ready to give and receive feedback, accepting them as opportunities to grow or help others do so
Team Player - whatever the problem, part of the solution
Growth mindset - deliver with a startup attitude, think and produce quickly. Collaboration comes naturally to you, and you are capable of driving towards quick wins and last-minute opportunities
Strong sense of ownership - assume responsibility and commitment to tight, challenging deadlines
Competitive nature - results-driven, motivated by challenges, and an overachiever in everything they do with a winner's mentality
Strong executor - the talent for simplifying complex ideas and making them happen, does not get overwhelmed easily or stuck in planning mode
Technically capable - a passion for technology, data, process, and problem-solving, able to quickly understand how to use, set-up and integrate a wide array of technologies independently
Requirements
2+ years of experience as a Head of Product (in a blue-chip), Director of Product or similar leadership positions, with an international, well-known, fast-growing, digital business, ideally developing B2C, multi category, marketplace products
6+ years in Product Management roles working cross functionally with engineering, designers, data and UX Research teams
Experience in a fast-growth, VC backed, startup business
Experience in the process of achieving product/market fit in a startup
Domain knowledge of Marketplace dynamics, e-commerce platforms and real estate ecosystem is a big plus
Proven team management experience >5 FTEs - knowing what it takes to be a top-performer, able to coach, mentor and develop other top performers
Having been a successful Product Owner or Product Manager in the past – demonstrated success in delivering products, developing best practices and using agile frameworks
Proven experience in strategic thinking, prioritization skills and decision making
Proven experience in problem discovery and solution ideation processes and methodologies
Great communication skills - can clearly articulate the connections between larger business goals/mission and Product goals to any type of stakeholder
An extremely Analytical & Data-Driven DNA with an affinity for stats, analytics and attention to detail
The ability to talk in numbers - only use opinions when the search for data yields no results
A clear knowledge of the ins and outs of Product KPIs – using data to make decisions whilst embracing the analysis of performance through data
UX/UI Design background is a strong plus
---
What could badi offer you?
Cozy offices in a fantastic central location of sunny Barcelona with views of the Cathedral.
Transparent and informative weekly team meetings on Tuesday morning
The freedom to push the boundaries giving you the space to innovate and propose
new projects outside of your role
23 days of paid vacation
Flexible working hours, short Fridays and special attention to work-life balance

Your application must be submitted in English.

Badi is an equal opportunity employer and encourages diversity: We have people from over 20 different nationalities, different backgrounds, ages and family statuses. We're interested in your skills, your talent, your potential and nothing else.