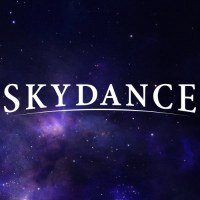 Descripción de la oferta
Skydance offers a dynamic, inclusive, and ever-evolving culture where innovative ideas are welcomed, and growth fostered. The partnership between unique creativity and technological advancements are demonstrated within each pillar of the company. At the heart of it all is a commitment to boldly entertaining and relevant storytelling.
While all Animation studios look to hire people who are creative and hard-working, Skydance Animation is specifically looking for pioneers who seek to push the limits of what the world's most collaborative art form can achieve, and to give those pioneers the space and the resources to build a new studio that's doing something different.
---
The Senior Pipeline Engineer role defines, develops, tests, analyzes and maintains new software applications and libraries supporting the global computer animation pipeline and the connection with the infrastructures used to create our films. This includes writing, coding, testing, analyzing and deploying software programs and libraries. The Senior Pipeline Engineer will also research, design, document and modify software specifications throughout the production life cycle. This individual will also provide mentoring, support and guidance to other pipeline engineer team members.
A fundamental task of this role is to understand the operation of the animation studio and to propose development solutions focused on the best performance of the studio.
Responsibilites
Responsible for the design, development, testing, documentation, deployment and support of proprietary software used to produce 3D content in multiple film productions.
Staying abreast of current and future technology, methodologies and tools that best suit the studio.
Follow the team's technical guidelines and methodologies.
Analyze and assess existing workflows and procedures related to the company Pipeline.
Work together with the team providing them with support and guidance in areas that contribute towards their professional growth.
Provide mentorship for least experienced members of the team, whether it is on a particular area or in general.
Train end users to operate new or modified programs.
Requirements
Over 5 years of professional experience in the Animation industry.
BS degree in Computer Science, or equivalent working experience.
Relevant scripting experience in Python.
Experience working with a source version control system (Perforce and Git preferred).
Experience developing for Unreal Engine 4, both in C++ and Blueprints.
Solid engineering skills, with an appreciation of code craft, quality, and technical debt management.
Ability to work with a team to deliver high-quality software in a fast paced, dynamic and deadline oriented.
Professional English level
Experience in Maya, Houdini and/or Substance.
Knowledge of Unreal Engine 4 workflows: lighting, shading, sequencer, cameras, foliage, etc.
Production experience and/or working with 3D artists.
Good understanding of production pipelines.
Experience with agile development and scrum methodology.
Skydance is a diversified media company founded by David Ellison in 2010 to create high quality, event-level entertainment for global audiences. The Company brings to life stories of immersive worlds across its feature film, television, interactive, and animation divisions.
Skydance is proud to be an equal opportunity employer committed to building and fostering a diverse, equitable, and inclusive workforce. We welcome and consider applicants for employment regardless of race, color, religion, age, sex, national origin, citizenship, sexual orientation, gender identity or expression, marital status, pregnancy status, military/veteran status, disability, or any other protected category. Diversity in the workplace is not just a commitment, it is who we are and a reflection of what makes our world special.