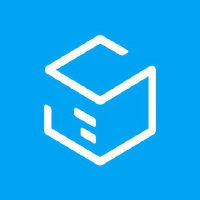 Descripción de la oferta
Stuart (Geopost Group) is an eco-friendly 🌱 last-mile delivery company 📦 that connects retailers and e-retailers to a fleet of geo-localised couriers across several countries in Europe.
Our Mission
Build the future of logistics for a more sustainable world: shared, efficient and reliable, as conscious consumers value more and more environmental responsibility besides speed of delivery and convenience.
Stuart is growing to fulfil that vision. In 2020 we doubled in size and continue to grow strong.
We are a melting-pot of 450 people working from Paris, London, Barcelona, Madrid and remote.
More than 2 000 companies work with us already across Food, Grocery, Retail and Pharmacy to deliver all types of goods, among which essentials for people on lockdown / self-isolating because of the coronavirus. We are at the right moment and the right place to make an impact on millions of people, as home delivery services hit a record high.
Check out what we do in our engineering blog or watch this "join us" video
The role
Stuart is looking for a Front-end Engineer to work remotely or from our office Carrer de Pau Claris, 186 08037 Barcelona on our web applications in React.js, with a desire to achieve great design usability and performance across desktop and mobile browsers.
What will you do?
Develop and optimize new and existing features
Work on new upcoming products
Collaborate with our backend engineers, designers and product managers to create a great product
Deliver high-quality code
Participate in code reviews to ensure code quality
Learn the latest front-end technologies and standards to ensure we are always using the best techniques possible
Who will you work with?
Stuart's engineering and product teams comprise ~100 talented people from all over Spain, France, UK, Poland, Malta, Italy, Germany…
You'll work closely with Product Designers; check
some portfolio examples
.
Requirements
Fluent in English
2+ years experience as a Front-end Developer
Advanced level knowledge of JavaScript
Experience with React, React Hooks, Redux
Pixel perfect CSS
Proficiency with Git
Experience with modern front-end tooling (Webpack, Babel…)
Used to work remotely
Want to put a smile on our face?
Experience with Apollo Client and GraphQL
Experience with type checking (TypeScript, Flow...)
Experience with testing Frameworks (Jest, Enzyme, Cypress, Testing Library…)
Experience with CSS preprocessors like Sass
Benefits
Fast career progression
Great office close to Gaudi's famous La Pedrera - can be remote
Flexible hours, autonomy, work from home
Meal vouchers - Tickets Restaurant (11 € per day)
Monthly gym allowance (€40 /m) to use in any gym or for any sport class - a healthy mind in a healthy body!
Full medical cover
Stuart Academy to develop your skills
And much more - our HR team is constantly implementing new initiatives!
Want to learn more about us? https://stuart.com/about-us/
After reading all this, just a few last but important words: we want you to take on a role you love and we want you to come to a place you're proud and happy to work every day 💙!
Stuart is an equal opportunity employer and we value diversity at our company. We don't discriminate on the basis of race, religion, colour, national origin, gender, sexual orientation, age, marital status or disability status.