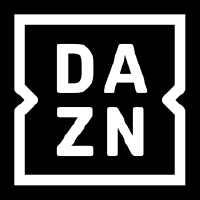 Descripción de la oferta
We have an exciting opportunity available for a Technical Assistant.  In this role you will play a key part in the operational team, providing first line support for virtual production environment, clients, editors and live commentary booths. You will be responsible for media management and implementing file-based workflows.  As well as this you will be setting up production suites for live edits, commentary, and voice overs, managing the ingest and of media working within a shifted rota system.  Technical training will be provided to progress career development.
HERE'S A BREAKDOWN OF WHAT YOU'LL DO (NOT ALL OF IT, JUST THE MOST IMPORTANT STUFF)
Assisting the preparation and setup of online edit production suites.
Provide first line operational support for our virtual production environment. Remote and onsite.
Setting up line-up checks for commentary for live events.
Provide operational editing assistance to clients.
A to stipulated file-based workflows.
Be responsible for instigating and overseeing the downloading and uploading of content through DAZN's cloud-based MAM.
Support media management needs, including archive processes.
Ensure quality control of digital media encodes and broadcast deliverables.
DO YOU HAVE THESE ESSENTIALS?
Experience working with Adobe Premiere editing software and cloud-based MAM systems.
Experience of dealing with clients in a service environment and being able to communicate technical and non-technical information well.
An understanding of video file formats and codecs is required.
Experience importing, exporting, transcoding and exporting AAF files.
Confident using PC system.
Good English language skills.
NOT ESSENTIAL BUT GREAT IF YOU ALSO HAVE
Experience working in sport or an interest in it.
Working in live events or galleries.
Experience with distribution platforms; Aspera & Signiant.
At DAZN, we bring ambition to life. We are innovators, game-changers and pioneers. There are no limits to what we can achieve. So if you want to push boundaries and help change the world, DAZN is the place to be.
As part of our team, everyone has the opportunity to make their mark and the power to make change happen. We're doing things no-one has done before, giving fans and customers access to sport anytime, anywhere. We're using world-class technology to transform sports and revolutionise the industry and we're not going to stop.
Because for us, it's all about Limitless Ambition - never settling, always restless, always wanting more for our customers. We're growing fast and have made a big impact so far, and that's just the beginning. There's so much we can do. Working with us is exciting, empowering and truly global.
If you're ambitious, inventive, passionate, brave and supportive, then you're the kind of person who's going to succeed at DAZN. Come and join our team.
Who we are and what we do:
* Headquartered in the UK with 2,200 employees located in over 25 countries
* Home to DAZN – the largest, fastest-growing global sports streaming service live in over 200 countries and territories. You can subscribe to our global service at
www.dazn.com
* We guarantee affordable access on most connected devices including smart TVs, set-top boxes, streaming sticks, smartphones, tablets, PCs and game consoles
* We work across every aspect of the way fans engage with sports; from production, through to content distribution and commercialisation
We are committed to fostering an inclusive environment, both inside and outside of our walls, that values equality and diversity - where everyone can contribute at the highest level and have their voices heard. For us, this means hiring and developing the best people across all races, ethnicities, religions, age groups, sexual orientations and gender identities. We actively discourage any photos, personal letters or disclosure of any information that concerns other information than your professional experience.