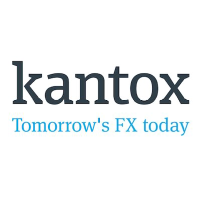 senior product manager exec
Descripción de la oferta
Company description
Kantox is a leading fintech company developing sophisticated software solutions that help companies to overcome complex FX challenges.
We're a 115 person strong team, split between London and Barcelona. So far, we've raised over €20 million and became profitable in 2018. Thanks to our clients, we continue to grow at a fast pace. Over 5000 clients in 72 countries have already exchanged more than USD $10 billion with us!
As well as appearing on CB Insights' Fintech 250 list, our FX automation software, Dynamic Hedging, was named Best Risk Management Solution by Treasury Management International in 2018. We were also named winners of the Deloitte Technology Fast 50 UK for three years running and Fast 500 EMEA Award winners for two.
Kantox is made up of an energetic team of people that love big challenges. We don't compromise on execution, speed and quality and always strive for excellence - while still having fun. So, if you want to join one of the fastest-growing fintech companies worldwide, keep reading…
Your mission
Your mission is to keep on building and improving our platform, designing new features and improving our customer's experience. Therefore, your impact on the product development will be important by bringing to market new features that will enhance our existing products as well as generate new business lines. The position is based in Barcelona.
Your tasks will include
Lead a team of 3 product managers (including you) covering our Dynamic Hedging product
Define the RoadMap for your product and communicate it internally to our various teams (Commercial, client success, operations)
Analyse and clarify client needs collected either directly from clients/prospects or through our commercial team
Write user stories, follow-up developments and participate in agile rituals, organise the feature release
Monitor competition's product developments
Contribute to improve the team processes
Requirements
You are:
Perfectly fluent in English. French or Spanish is a plus.
Rigorous, organized and eager to learn new stuff.
Taking initiatives and getting things done.
Connecting easily with people and able to work in a team.
Analytical and dedicated.
You have:
+ 3 years experience in Product Management, ideally in a Fintech or a financial software company. Experience in project management or development is a plus.
An understanding of financial products and the financial industry in general.
Excellent communication skills and demonstrated some leadership capacity.
Benefits
Competitive salary
Sponsored learning budget
Free private health insurance
Free Spanish, English and French lessons
Relocation package if needed
Flexible working hours with an intensive Friday schedule
26 days of annual vacations
Gym discounts and free sport activities
Restaurant Ticket with monthly credit and regular cross-team lunches
Pizza Fridays
Fresh fruit and unlimited coffee
Beautiful office with incredible 360-degree views of Barcelona