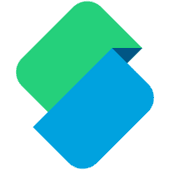 Descripción de la oferta
Are you an entrepreneurial and autonomous profile that enjoys working with a great team for New Initiatives department, and have a lot of willingness to learn? Do you want to grow as a professional and impact on our business?This role is for you!
About the position
Softonic is looking for a SEO Specialist to join our SEO team, enabling our business to acquire more users through search engines. If you are highly entrepreneurial and autonomous, enjoy working with a great team, and have a lot of willingness to learn, grow as a professional and impact on our business, this role is for you.
Key responsibilities
As an SEO Specialist your responsibilities will be the following:
Help in analysis and features definition for ourexisting and upcoming products.
Drive growth for all the new initiatives and guide all the stakeholders on which are the next steps to prioritize
Thinks ahead with a sense of accountability and ownership for defining priorities, completing responsibilities, meeting deadlines, promoting high standards and achieving the overall goals
Test and debug SEO developments going live
Work hand-in-hand together with our content, catalog and product teams, acting as a key stakeholder for their daily doubts and issues
Hands-on attitude and critical thinking to reinvent processes and improve our workflows.
Assess market potential, benchmark competitors in new verticals and areas apart from the download vertical
Create end-to-end SEO strategies from business case definition to proper execution of all the actions involved to achieve growth goals
REQUIREMENTS:
Minimum of 3 years of experience working as an SEO specialist
Knowledge of Google Analytics, Search Console, Ahrefs, Botify, STAT, Screaming Frog or other similar SEO tools
Deep Knowledge on keyword research, competitor analysis & market research
Stay on top of SEO trends, Google algorithm updates, and new tools to create cutting-edge strategies
Results-oriented and self-starter
Fluent in English and Spanish
Experience defining KPIs and reporting
Other valuable expertise:
Affiliate background highly valuable
SQL for data analysis is a plus, other programming languages are also valuable
Other languages are highly valued
Side projects with demonstrable results
Why Softonic?
Workplace & benefits:
Dining Room
Gaming room& Terraces
Bike & Car Parking
Fresh Fruits, Coffee, Snacks & Drinks
Pizza & Beers Every Thursday
Private Health Care
Language Classes (English & Spanish)
Internal Training Program
Discounts At Gyms & Restaurants
Flexible Work Schedule ( home office and 2 days/week in the office)
Day off at your birthday & other´s evenings off
Discover more....
https://hello.softonic.com/why...