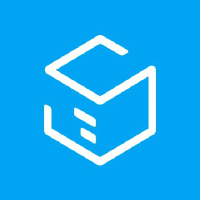 Descripción de la oferta
Stuart is a leading last mile delivery platform that connects small and big businesses to a fleet of geolocalised couriers. We empower thousands of companies across Europe by providing same-day delivery, next-day delivery and return solutions. We work across verticals with retailers, grocery stores, restaurants and e-commerce merchants to enable smarter transportation models.

We are looking for a Senior Software Engineer to play a critical role in the development of our core dispatch platform.
Our office is located in Carrer de Pau Claris, 186 08037 Barcelona, one street away from Gaudi's famous Casa Milà.
Our Data Engineering team of 12 people is distributed across 2 locations - if you like travelling, you'll enjoy working sometimes with your future colleagues in Paris 🇫🇷
RESPONSIBILITIES
Dive deep into the core of real-time service and produce high-quality code that can help answer questions from business, operations and clients.
Work together with our data science team to implement optimal algorithms that would help the system to better solve the problem of assigning each package to the perfect driver according to several parameters in the minimum time possible.
Work with spatial information and build leverageable solutions that our Front-end team will use to create powerful visualizations of a city's deliveries.
Be part of architectural discussions related to the improvement of our platform.
Be part of a team of 70 engineers that makes Stuart the best delivery platform for businesses in a highly competitive market.
Grow with us and share: https://stuart.com/blog/🤓 (you might want to read the article about Data Ops team).
Contribute to the team with his skills and expertise.
Requirements
Fluency in English.
5+ years experience working with Java, Scala or any other similar language.
Experience with large scale data/distributed systems critical for the business.
Strong Object-Oriented experience, and a true passion for writing high-quality code.
Experience with test-driven development
Experience with API-based architecture.
Want to put a smile on our face?
Experience with event-driven architecture.
Experience working with Kafka.
Experience in data processing and infrastructure.
Benefits
Great compensation package
Good work-life balance: work from home, flexible hours, extra days off - RTT
Learning and training opportunities
Tangible career development possibilities as we grow strong 🚀
Meal vouchers - Tickets restaurant LunchR
Monthly gym allowance to use in any gym or for any sport class
Excellent private health care
Annual company offsite – Ibiza this year!
"Logistics for a sustainable world." That is the mission at the heart of Stuart Delivery. While customer expectations around the delivery experience are skyrocketing, cities are limiting traditional logistics methods to improve congestion, pollution and liveability. The convergence of these two trends means that a disruptive approach to last mile delivery is not a nice-to-have but rather an inevitability.
Stuart sits at the crossroads of the future, using our best-in-class proprietary dispatch technology to connect small and big businesses alike to a shared fleet of geolocalised couriers. The result? Efficient, reliable, eco-friendly delivery to help retailers to meet their customers' demands.
We launched in 2015 with a big vision and a handful of clients. 5 years later couriers on our platform complete tens of millions of deliveries annually for the biggest brands across retail, ecommerce, grocery and food.
Stuart is an equal opportunity employer and we value diversity at our company. We don't discriminate on the basis of race, religion, color, national origin, gender, sexual orientation, age, marital status or disability status.