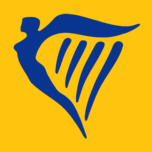 Health and Safety Specialist - 12 months
Descripción de la oferta
Ryanair Holdings plc, Europe's largest airline group, is the parent company of Buzz, Lauda, Malta Air & Ryanair DAC. Carrying over 154 m guests p.a. on more than 2,400 daily flights from 76 bases, the group connects over 200 destinations in 40 countries on a fleet of over 475 aircraft, with a further 210 Boeing 737's on order, which will enable the Ryanair Group to lower fares and grow traffic to 200m p.a. by FY24. Ryanair has a team of over 19,000 highly skilled aviation professionals delivering Europe's No.1 on-time performance, and an industry leading 34-year safety record. Ryanair is Europe's greenest cleanest airline group and customers switching to fly Ryanair can reduce their CO₂ emissions by up to 50% compared to the other Big 4 EU major airlines.
The position is based in Ryanair Labs Madrid Office. The initial contract will be for a 12-month period.
Responsibilities
Preparing and updating Risk Assessments
Working with our external risk Prevention Service to ensure the compliance with Risk prevention Law.
Collaboration in the implementation of risk prevention measures.
Reply to queries related to H&S.
Collaboration with H&S related Labour Inspections, including appearing in those Inspections as the H&S experts of the company in Spain.
Requirements
Health and Safety Technical Expert (Tecnico Superior) with at least two specialities.
+3 years of experience in related fields.
Aviation experience would be highly valued.
Experience working in international companies.
Used to work in fast paced environments.
Advanced level of English and Spanish.
Benefits
Flight benefits