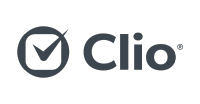 senior product manager design
Descripción de la oferta
Clio is changing the way solicitors manage their practice and we're seeking a Senior Product Designer to join our growing team in Dublin, Ireland. This role can be performed from our Dublin office, which would require re-location (pending COVID regulations), remotely across Ireland, or a combination of both.
Clio's Dublin team drives our EMEA expansion and is home to product development, sales, marketing, and customer success. The team operates like a startup within a larger company, which means we experiment and blaze the trail for Clio in new markets around the world.
We are looking for someone who is interested in playing a critical role in a close-knit, supportive team as we strive to become a market leader in EMEA. This team is focused on shaping the future product roadmap for international markets. Working as part of this team affords you the opportunity to own your projects from inception to deployment and work autonomously while relying on the support of the larger team in North America.
The Opportunity
Design plays an integral role at Clio, making up one of the three pillars of our Product Organization alongside Product Management and Engineering. Product designers directly engage in researching the behaviours and needs of our users. They act as champions of user experience in our Product organization as we work to transform the way lawyers and their staff provide services to their clients. If you're focused on shipping value to customers with an opportunity to revolutionize an industry, you've found your next team.
A day in the life might look like:
Lead design and discovery efforts for international expansion.

Partner with product management and engineering leads to define objectives and key results for your triad.

Be responsible for balancing speed, quality, and consistency of design.

Advocate for our customers by understanding their needs, nuances, and root causes of their problems. Concept, prototype, design and present solutions that solve both business and user problems and deliver measurable outcomes.

Be able to articulate the rationale behind your design decisions, and be able to ask difficult questions and challenge assumptions.

Break down complex concepts into smaller, more manageable pieces.

Conduct user research interviews, usability testing, and analysis.

Leverage metrics to drive product design and measure product success.

Be able to adapt your process to the needs of the situation
You may be a fit for this role if you have:
Excellent communication skills.

6+ years experience in Product Design, UX Design, or related discipline. SaaS experience is a bonus.

Deep understanding of good user experience, IA, and visual design.

Experience with modern design tools (Figma) and the willingness to adopt new tools as needed.

A strong understanding of web technologies.

A design degree or relevant experience with platform and/or application design.

Humility plus strong opinions that are loosely held.
Where your team works:
Clio is currently transitioning to a workplace that is distributed by design. This means that Clio offers employees more choice: the opportunity to work from one of our hub offices, remotely, or a combination of both. We have invested in best-in-class tools, technology and culture to ensure our team members are able to do their best work whether they prefer to work from an office or remotely.
About Clio
At Clio, we're more than just a tech company. We're transforming the practice of law in a permanent and meaningful way that's bettering the lives of legal professionals while increasing access to justice for all.
We are high achievers who are setting new standards for what it means to be a tech company. In the past three years, we've launched a new interface and experience of our software, acquired our first company, launched a second product, secured the largest Series D in Canadian history at the time, and launched a $1 million dollar relief fund to help legal professionals navigate the challenges of COVID-19 (just to name a few).
We are dedicated to creating diverse teams and inclusive workplaces. We know that different perspectives, skills, backgrounds, and experiences result in higher-performing teams and innovation. We believe you do your best work when you can show up as your authentic self—and that's a key part of our culture.
At Clio,we know our technology changes lives and we're committed to making an impact. If that's something that speaks to you—you belong here, too. Join us.
Learn more about our culture and benefits at clio.com/careers