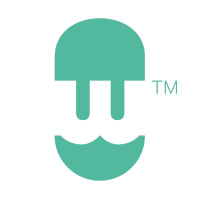 Test Engineering Lab Manager
Descripción de la oferta
Wallbox is a global scale-up from Barcelona, born in 2015 and dedicated to changing the way the world uses energy. We create smart charging systems for electric vehicles that combine cutting-edge technology with an outstanding design, because we believe that design is as essential as technology. And in order to provide an integrated experience, the communication between the car and the charger is managed via an easy-to-use App.
Wallbox operates in over 40 countries and has offices in Barcelona, Madrid, China, and the US. We are a team of dreamers, doers, and makers, working worldwide to lead the path to sustainable electric transportation. More than 200 dedicated experts of over 20 different nationalities work together on achieving this goal.
We are powered by a culture of trust and innovation, something we have to earn every day by living up to our values. This culture has shown to be rewarding in many ways - amongst them, the creation of the world's first bidirectional charger, the Quasar, and the recognition as the best of CES 2020 in transportation technology.
We have closed our second tranche of series A investment, bringing the total round to €23M. Have we also mentioned our brand-new headquarters in Barcelona?
At the end of the day, working at Wallbox is at the same time challenging, fun and rewarding. If you like the idea of a dynamic environment, desire to work alongside an incredibly talented, fast-growing team and believe in the future of sustainable transportation, this is the place for you.
Are you ready to change the world with us?
Responsibilities
The Test Engineering Laboratory Manager will be responsible for defining and building the electrical, environmental, electromagnetic and mechanical laboratory in-house facilities to strive the testing activities of Wallbox Products. We are looking for an experienced professional, open-minded and capable of identifying and delivering to the needs of the organization to rapidly build the facilities and the team required to satisfy all the testing requirements.
As Test Engineering Lab Manager:
You will be responsible for designing and building our Test Engineering Lab, providing an exemplary service, managing lab testing activities.
Design with accordance with the Compliance, Validation and Hardware teams the future needs of Test Engineering Lab, defining roadmap and being responsible for all the equipment purchasement and installation required to bring the highest standards of quality to Wallbox products.
Build capacities of electronic testing for Environmental, Mechanical, Electrical and Electromagnetic Testing.
Define, recruit and manage the required the workforce to run the lab installations
Plan, monitor and manage test lab capacity according to all stakeholders needs. Work with third party labs and entities to ensure testing capacities.
Being in charge of all standards, regulations & ISOS to be met as a Test Engineering Lab. Lead certifications and audits applicable to our Test Engineering Lab.
Promote and maintain professional standards of service.
In charge of keeping up to date calibrations of all the equipment of the lab and engineering
Perform validation and ongoing reliability testing on purchased materials, sub-assemblies, and OEM equipment
Be the sponsor to represent the Wallbox brand for lab testing activities. We do not want an electronic test lab, we want the Wallbox Electronic Test Lab.
Requirements
B.S. required, in Mechanical, Electrical, or Industrial Engineering or related field
Fluent in English, C1 or better
Flexible & open-minded engineer ready to work in the state-of-the-art testing technologies
3+ year experience as manager of a test lab
3+ year in product validation, environmental and reliability testing
Motivated and autonomous
Agile methodology know-how
Good team player
Nice to Have
M.S. and/or MBA.
Knowledge on compliance and certification regulations and standards related to electronics consumer goods.
Knowledge of EV standards.
Interest in the field of electric vehicles and renewable energies
Benefits
100% company paid private medical insurance, including dental coverage, after six months
Attractive compensation package
Flexible working hours
Friday afternoons off
Opportunity to advance your payroll (under request)
Unlimited coffee & beverages
Language classes (English & Spanish)
Sports channel, which offers online classes until our gym is opened
Monthly "All Hands" & other team events
Brand new canteen with a variety of breakfast and lunch dishes, everyday, for a discounted price
Brand new offices in Zona Franca
Over 20 different nationalities
No suits! Unless it's Carnival or Halloween
*At Wallbox, we're committed to equal employment opportunity regardless of race, colour, ancestry, religion, sex, national origin, sexual orientation, age, citizenship, marital status, disability, gender, gender identity or expression, or veteran status. We strive to be a more equal opportunity workplace.