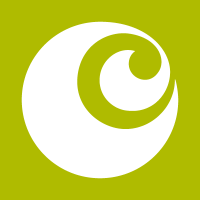 Engineering Manager - Product Discovery
Descripción de la oferta
About the role
Retail Systems is a rapidly growing part of both Ocado Technology as well as our Barcelona office. The Product Discovery Department in Barcelona helps our shoppers build their basket .From the evening meal, to those big occasions, we make it easy. Striking the right balance between a speedy shop, and an inspirational shopping journey. All the while, enabling our customers to browse an ever-growing range of products, and creating engagement through rich content that supports our retailer's business.
As the department grows, we are looking for our third Engineering Manager to support the department to deliver on its roadmap, support the growth of Team Leaders, remove team impediments, grow a positive and supportive culture and input into the direction of the whole office. In this Engineering Manager role you will be taking care of "creating engagement through rich content that supports our retailer's business".
Role & Responsibilities
As an Engineering Manager, you will be responsible for a number of teams and the products or services they provide. You will take care of these teams, making sure they are properly resourced, skilled and have suitable processes so that they can deliver products / services in a timely manner with the expected speed and expected quality.
You will directly manage Team Leaders and will report to a Head of Engineering (HoE) within a stream, to align efforts to the best interest of Ocado and its customers. Engineering Managers will partner with Senior Product Managers, sharing accountability for achieving commitments to the delivery plan and for focusing teams' effort on the missions that are important for Ocado Technology - to revolutionise the way people shop by enabling thousands of customers to receive fresh fruit, vegetables and groceries at a time of their choosing - which is much easier said than done. Ocado is taking some of the world largest retailers online bringing our life changing product to more people every day.
Key Responsibilities:
Leadership
Design for Future
Deliver for Today
Execute with Quality
Knowledge, Skills & Experience
Key Leadership Requirements
Experience of leading other leaders (aka second line management) in a software product development company.

Experience in building a psychologically safe environment to build trust and facilitate rapid learning.
Key Attributes
You are highly organised and able to plan, manage, track and deliver effectively.

You lead and manage others effectively, coaching and giving feedback to support development.

You have sufficient knowledge of the technology used in the area and are capable of modelling and communicating the design: data, interactions, APIs, etc.

You are assertive but diplomatic and have a bias for action, collaboration and optimism.

You understand Lean and Agile principles and practices and knows when and how to use them.

You cultivate a strong sense of ownership.

You know how to gather metrics to make better-informed decisions.

You are a respected leader that people want to follow.
Key Technical Experience
Practical / relevant experience as an individual contributor in the primary engineering specialities used in Ocado (Software, Data, Electronics, Test, Infrastructure etc).

Software Development Life Cycle (SDLC), Continuous Integration and Continuous Delivery (CI/CD).

Mentoring or managing others effectively and supporting their personal development.

Ability to lead and direct your own and others work to achieve objectives.
What we can offer you
A relaxed, international, talented, creative and friendly environment, where we will provide you with the best tools to develop amazing stuff. We invest in our employees, ensuring we provide them with the best in-house and external training programs available. We also really encourage people to attend conferences and be involved in the local developer community.
Flexible working hours with short Fridays
Reduced hours in August
Private Health Insurance
Life Insurance
Ticket Restaurant
Ticket Transport
Ticket Kindergarten
GymForLess membership discounts
Fresh fruit, snacks, tea and coffee
Monthly social events
Table football, board games and Nintendo Switch
Tech Talks and internal trainings
Developer exchange programmes between centers
English and Spanish language courses
We are growing rapidly, making it a very exciting time to join, as we are building a brand new office in the [email protected] district. We are currently right next to Sants station, a central area of Barcelona.
Anything else?
There's a lot going on at Ocado Technology! Click to find out more about Ocado Technology and our recruitment process.
Ocado is an equal opportunities employer and as such makes every effort to ensure that all potential employees are treated fairly and equally, regardless of their sex, sexual orientation, marital status, race, colour, nationality, ethnic or national origin, religion, age, disability or union membership status.