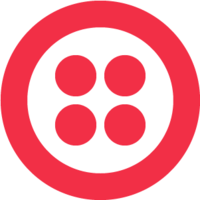 Software Engineer - Media Recordings
Descripción de la oferta
Because you belong at Twilio
Twilio is looking for a Software Engineer who wants to design, develop, deploy and operate services across multiple teams to help deliver real-time, low latency capabilities for next-generation communications. You will need to be able to think at scale and meet high availability goals, bringing a focus on solving resiliency, latency and quality challenges in our virtualized cloud environment.
Who?
Twilio is looking for a Software Engineer who lives the Twilio Magic and wants to join our Media Recordings team out of Madrid, Spain. You should be passionate about building and operating highly resilient infrastructure that provides critical services for our customers. You also have:
Experience with complex distributed systems and scaling.

Production Java experience, multi-threading and synchronization.

Comfortable with Python.

Experience working in the cloud, AWS, Google, Azure.

Bonus points for experience with WebRTC, SIP, VoIP, Kafka/Kinesis.

Bachelors in Computer Science or equivalent experience.
What?
You would be working alongside a small but collaborative team, building APIs on top of one of Twilio's newest product teams, Media Recordings. You will live the Twilio Magic values:
BE AN OWNER & BE BOLD:

Pushing production code for a product under active development with fast customer adoption and growth rate

DRAW THE OWL:

Develop and deliver entire product/feature epics.

Design complex solutions to solve customers needs.

NO SHENANIGANS:

Ensure exercise of appropriate judgment in evaluating new technical stacks.

EMPOWER OTHERS:

Interact extensively across functional teams and collaborate in taking Twilio forward.
Why?
The Media Recordings team enables builders to access and compose media recordings from our Programmable Voice and Video products. The Media Recordings team develops and operates the worldwide infrastructure for all media recordings and compositions and is a high growth product in the Twilio catalog.
Twilio is a company that is empowering the world's developers with modern communication in order to build better applications. This team is powering the company's commitment to WebRTC, one of the newer product areas at Twilio.
Twilio is truly unique; we are a company committed to your growth, your learning, your development, and your entire employee experience. We only win when our employees succeed and we're dedicated to helping you develop your strengths. We invest in weeks dedicated to tackling hard problems and creating your own ideas. We have a cultural foundation built on diversity, inclusion, and innovation and we want you and your ideas to thrive at Twilio. Come join us.
Where?
This position is located out of our new Madrid, Spain office at Paseo de la Castellana, 77. Around the world, Twilio offers benefits and perks to support the physical, financial, and emotional well being of you and your loved ones. No matter where you are based, you will experience a company that believes in small teams for maximum impact; seeks well-rounded talent to ensure a full perspective on our customers' experience, understands that this is a marathon, not a sprint; that continuously and purposefully builds an inclusive culture that empowers everyone to do their best work and be the best version of themselves.
About us:
Millions of developers around the world have used Twilio to unlock the magic of communications to improve any human experience. Twilio has democratized communications channels like voice, text, chat, video and email by virtualizing the world's communications infrastructure through APIs that are simple enough for any developer to use, yet robust enough to power the world's most demanding applications. By making communications a part of every software developer's toolkit, Twilio is enabling innovators across every industry — from emerging leaders to the world's largest organizations — to reinvent how companies engage with their customers.