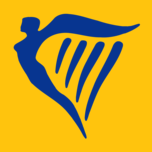 Desktop QA Automation Engineer
quality assurance engineer
Descripción de la oferta
Ryanair Holdings plc, Europe's largest airline group, is the parent company of Buzz, Lauda, Malta Air & Ryanair DAC. Carrying over 154 m guests p.a. on more than 2,400 daily flights from 82 bases, the group connects over 200 destinations in 40 countries on a fleet of over 475 aircraft, with a further 210 Boeing 737's on order, which will enable the Ryanair Group to lower fares and grow traffic to 200m p.a. by FY24. Ryanair has a team of over 19,000 highly skilled aviation professionals delivering Europe's No.1 on-time performance, and an industry leading 34-year safety record. Ryanair is Europe's greenest cleanest airline group and customers switching to fly Ryanair can reduce their CO₂ emissions by up to 50% compared to the other Big 4 EU major airlines.
Talented and passionate about technology? Looking for a new challenge? We want to hear from you! Ryanair Labs Madrid is a digital hub in Madrid, providing services for Ryanair. We are looking for the very best IT talent to join our growing IT team to transform the digital experience of our customers and advance our internal systems.

We are looking for individuals who have a background in development / coding but also have a strong interest in Testing in particular Automated Testing. We believe here Automation plays a big part in how we go about our Development Cycle.
You will get to work on a varied amount of tools and languages. Build not just Automated Tests but tools that help how our Development Team test and develop. Constantly solve technical issues using your automated tests on our large systems.
Ideal Candidates should be able to demonstrate:
Enthusiasm for learning new skills and adapting quickly to new technologies
Excellent communication skills
The ability to take direction and to be able to think beyond the current set of tasks in order to effectively and fully exercise any application under test.
The ability to lead/ mentor more junior team members and as well as be led.
Good problem definition and analysis skills as well as an ability to present issues in a way that the development team can interpret to create solutions
Requirements
Previous Experience:
1 - 2 years coding experience (C#, ruby)
Masters / Bachelor Degree in Computing
Windows application automation
Desired Skills:
SpecFlow / TestStack White
Atlassian application stack (Jira, Confluence, Stash)
GIT
SQL
Linux / Unix
Networking protocols
Continuous integration (Jenkins)
Windows App Automation
Benefits
Flight Benefits