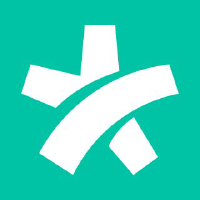 Descripción de la oferta
For us mission is possible. We change the unchangeable healthcare experience for millions of patients and their doctors around the world. With fierce passion, absorbing inspiration and radiating ideas.We are entrepreneurs. We define goals, have autonomy and space to experiment. We are not afraid to fail. We believe in feedback and honesty delivered kindly.We love what we do. Together.
Want to learn more about Docplanner Tech? Find out!
Now we're looking for a SEO Manager to join our Tech team in Warsaw or Barcelona. The challenge is as enormous as the scale and style of the whole DocPlanner undertaking - we are the world-leading online marketplace for doctors & patients, providing medical practice booking & management SaaS in 15+ countries, for 2+ mln active doctors and 30+ mln patients, operated from 7+ offices all over the world by 1000+ people.
We have over 60M sessions monthly which makes us the biggest healthcare marketplace worldwide BUT we believe there is still a huge potential to be unlocked!

Three words that describe this role:
Passion - Our most important value is "do what you love". We're looking for people passionate about SEO, but also learning every day. Passion is something making people stay with us for long - our turnover in the Tech team is under 10%!
Autonomy - We have company and product goals but how you achieve them is your call - both actions and team needs. Moreover, your ideas and projects are more than welcome.
Entrepreneurship - Teams function like startups, which makes you and your whole team entrepreneurs.
What will you do with us?
Long-term SEO strategy for Docplanner marketplaces,
Act as an Agile Product Owner and establish a prioritized backlog of SEO tasks, set SEO goals, and work iteratively with the development team to achieve the goals,
Research and implement search engine optimization recommendations (on-page and off-page),
Develop and implement link building strategy,
Support Front-Ends Developers on Performance Optimization (Core Web Vitals),
Build and manage SEO team and SEO processes in the organization,
Advise on best practices, site architecture, and interface design for crawl optimization across different product teams,
Define success measures, implement proper monitoring and perform ongoing tech audit,
Communication to teams and stakeholders on strategy/project development, timelines, and results,
Keep abreast of SEO and and spread knowledge across the teams,
Cooperate with external agencies on SEM campaigns.
Requirements
What experience and skills do you need to do a great job in this position?
Experience on SEO management of med/large websites (e-commerce and/or international is a plus).
The ability to work with backend SEO elements such as robots.txt, metadata, site speed optimization, title tags, meta descriptions, heading tags, indexing issues,
Thorough understanding of website best practices and factors which influence crawl, rank, indexation, display within search engines,
Proven track record of delivering results that drive organic search traffic growth,
Expert knowledge of common SEO tools (SEMRush, Moz, Ahrefs, Screaming Frog, etc.) to perform technical audits of site and draft onsite/technical optimization instructions for implementation,
Knowledge of analytical tools (Google Analytics, Search Console and other reporting platform),
Working knowledge of HTML, basic of CSS/JS,
Advanced English is a must, Spanish a huge advantage.
You're a great fit for this role if you have:
Passion and strong understanding of SEO practices,
Outstanding ability to think strategically and to identify and resolve problems,
High levels of integrity, autonomy, and self-motivation,
Ability to clearly and effectively articulate thoughts and points to the team and stakeholders,
Strong organizational and leadership skills,
Analytical mindset with numerical aptitude.
Benefits
You will get in return:
💶 Competitive salary adequate to your experience and skills.
⚕️ Private health plan.
✌ 23 free days.
📈 Share options plan after 6 months working with us.
✈️ Relocation package (from a different city or country).
🇬🇧 Free English classes.
Flexible working hours (plot twist: this is true).
💪 Access to hundreds of gyms in Barcelona for a symbolic fee in partnership with andjoy .
⛱️ Summer schedule every day of July and August.
It would be much appreciated if you would apply with a CV in English :)
Psst. Do you know that our Candidate Experience score is over 8.5 out of 10? We do our best to keep the quality of our recruitment processes high!
Want to see how life at Docplanner Tech is and what to expect? Take a look at our pages to get a better idea:
Facebook | Docplanner Tech page | Medium | Glassdoor | Linkedin | Twitter
You can also join our community by signing up for our Newsletter.