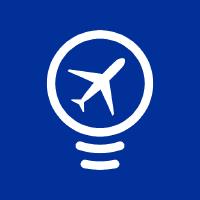 Sales Development Representative - French Speaking
Descripción de la oferta
We are TravelPerk: a fast-growing, well-funded startup that has raised nearly $134m since our creation in early 2015. Backed by world-class investors in some of tech's most disruptive companies, including Slack, Trello, Twitter, Farfetch, Deliveroo and Delivery Hero, our team is made up of A-players from the travel industry.
We've been named the fastest-growing SaaS startup in the world by the SaaS1000 and featured as one of the hottest startups to watch by both Forbes and Wired. We're revolutionizing the B2B corporate travel market, worth over $1.3 trillion, by simplifying the process for everyone involved.
If you're ready to take off with us, keep reading!
Are you an ambitious, driven and energetic person willing to start your career in Sales? Do you want to work for a game changer in the travel industry? If so, we need to talk!
We are currently building a team of Sales Development Representatives (SDR) to help us to achieve our ambitious goals. The ideal SDR is an excellent French speaker, persevering and focused professional, who will partner with the Marketing team to feed our sales funnel to qualify and engage prospect customers for TravelPerk.
This is an excellent opportunity to join TravelPerk, being part of a fresh but seasoned A-players Sales Team, in a position with huge professional development possibilities. You will learn from the best people, working within a fun and collaborative culture. Help us scale by selling a disruptive product that is changing the way organizations budget, book and manage their business travel.
What you will do:
Run outreach campaigns using a combination of phone, email, and social touches

Qualifying the leads during a phone call (making sure that they meet all the requirements we are looking for in clients), engaging them and scheduling them for further consultations on the account director's calendar.

Understand the needs of our target prospects and articulate the value that TravelPerk provides.

Maintain accurate information on prospects and interaction activities in Salesforce.

Acquire an expert knowledge of TravelPerk.

Work closely with the marketing team in developing new ways to increase awareness of TravelPerk and to evolve and improve the lead qualification process.

Conduct high-level discussions with Office Manager, CFO or Travel Manager to explain the Travel Perk Value Proposition.
What you need:
Fluent French is a must.

Being a

highly proficient English

speaker is also a must.

Outstanding communication and presentation skills both spoken and written.

Ability to build great credibility over the phone with prospects.

Good understanding of B2B solution selling with a short sales cycle.

Goal oriented person with strong character and perseverance.

Hungry and ambitious, yet ethical and sound.

Strong character and perseverance.

Able to work as an individual contributor, but bearing in mind you are part of a team.

Customer-centric mindset.

Pro-active and capable of thinking outside the box to generate leads.
Bonus points for…
Previous experience working in a startup selling SaaS products.

Proven track of success (overachievement) within a fast-paced environment.

Experience in the travel industry.

Knowledge of Salesforce or similar.
On top of that, you will only be the right candidate if you are:
Honest, open and trustworthy: your peers and managers can trust you. You are a team player, don't play political games, and care more about the team's success than about your own career gains.

Focused and determined: You don't let yourself be distracted. You can focus on accomplishing big wins and don't get lost in less important ideas that are floating around.
What do we offer?
Competitive compensation including equity in the company

Vacation days: 24 in Spain

Flexibility to work from home 3 days a week

Health perks, these vary depending on your location

"Flexible compensation plan" to help you diversify and increase the net salary

Perks such as language lessons, yoga and office food have been put on hold during Covid-19 and will be reviewed
Flexible Work Policy
Up to April 2021 or until local governments and health professionals say it is safe to work from an office, TravelPerk will offer you 100% remote working from the country you are employed in.

Once it is safe, you will need to be based in or relocate

to Spain for t

his position.

You can be based anywhere in the country you are employed from but we will require you to travel to the office hub in your country in eithe

r Barcelona

twice per week on Mondays and Fridays.

In addition, every quarter you will be required to travel to an office hub location for up to 5 days to meet with your whole team and the rest of the company for an event.

Team members that want to go to the office more than twice per week are welcome to!
We can help with relocation from anywhere in the world, English is the official language at the office. Please submit your resume in English if you choose to apply.
TravelPerk is a global company with a diverse customer base—and we want to make sure the people behind our product reflect that. We're an equal opportunity employer, which means you're welcome at TravelPerk regardless of how you look, where you're from, or anything else that makes you, well, you.