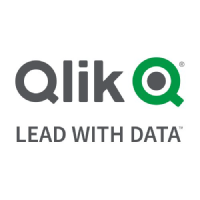 Inside Sales Data Integration Specialist- France
Descripción de la oferta
Qlik's Data Integration Platform
Qlik's Data Integration Platform accelerates the discovery and availability of analytics-ready data structures by automating real-time data streaming, refinement, cataloging and publishing. It enables a DataOps approach and drives agility in the analytics process through automated data pipelines that stream between transactional systems, next generation cloud, data lake and data warehouses to provide actionable data on-demand.
Relied upon by more than 2,000 customers worldwide, including half of the Fortune 100, Qlik's Data Integration Platform comprises the market-leading data integration capabilities of Attunity, now a division of Qlik, along with data management and cataloging from the acquisition of Podium Data. Built for an open ecosystem this works alongside any technology and any analytic solution. When combined with Qlik's own market-leading data analytics platform this creates an end-to-end solution that helps our customers optimize the use of data and make quicker, better business decisions.
Inside Sales Representative France responsibilities include:
To be able to effectively explain and position the Qlik Data Integration platform in new customer accounts and against a customer's needs and objectives
Manage the entire sales process from initial meeting through to close - lead generation, qualification, evaluation, negotiation and close
Meet and exceed direct sales goals within assigned geographic territory
Identify, develop and manage sales and prospect pipeline and assess sales potential
Coordinate resources throughout the sales cycle, including sales engineering and sales consulting support.
Work effectively within a team environment to maximize revenue potential and ensure customer success
You will be successful if you have:
A Bachelor's degree
Fluent in English and French
A deep understanding of sales process and steps to close
Minimum 3 years sales experience in Inside or Field based role
Ability to communicate effectively with customers at both a technical level and C-Level
Familiarity with software licensing and policies and generating customer quotations is desired.
Strong organization/prioritization skills; proven ability to consistently meet deadlines.
Strong listening, probing, and phone skills as this will be an office and telephone based role.
Strong written skills.
Thoroughly familiar with the use of spreadsheets, word processors, and the web.
Ability to work well both autonomously and within a team environment.
General understanding of the function or knowledge of CRM application
Our way of giving back
To our communities, to the world, and to you is a core part of the culture at Qlik. We encourage our employees to participate in our numerous Corporate Responsibility Program initiatives.
Location
The role is located in Barcelona, Spain
Qlik is an Equal Opportunity Employer and does not discriminate on the basis of any protected category or characteristic. We value the diversity of our workforce. If you need assistance due to disability during the application and/or recruiting process, please contact us via the Accessibility Request Form
Qlik is not accepting unsolicited assistance from search firms for this employment opportunity. Please, no phone calls or emails. All resumes submitted by search firms to any employee at Qlik via-email, the Internet or in any form and/or method without a valid written search agreement in place for this position will be deemed the sole property of Qlik. No fee will be paid in the event the candidate is hired by Qlik as a result of the referral or through other means.
#LI-GA