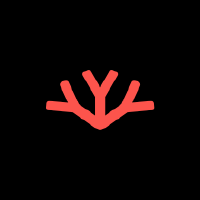 WordPress Developer (Remote, Europe)
Descripción de la oferta
(Barcelona area candidates preferred or remote in GMT, GMT+1, GMT+2 timezones. We are not offering working visa sponsorship at this time.)

Crowdlinker is an end-to-end digital product studio based in Toronto and Barcelona with a relentless focus on our customers. We connect people through technology by being the strongest link between companies, their ideas, and their clients. We do so by excelling at digital strategy, creative design, full-stack development of websites & web/mobile apps, and digital marketing (SEO, SEM, PPC, Marketing Automation). Our clients include large startups like Freshbooks, TopHat, League, and Second Closet, as well as enterprises like Unilever, Nestlé and NBC Universal. We create cutting-edge applications using the latest technologies and design them with an exceptional user-experience.
As a WordPress developer, you will implement high-end marketing websites with rich UI. You will bring a fundamental understanding of WordPress to your work and will refine and improve our approach to building custom solutions for high profile marketing websites. You will collaborate with product managers and designers to ensure that the goals are being met and that the delivery is of the highest standard. Every team member at Crowdlinker is equally responsible for the success of the project as a whole and so you will bring a strong level of organization, communication and accountability to the work that you do.
This position will serve as an excellent opportunity for candidates interested in the opportunity to work with and learn from Full-stack developers and gain exposure to other areas of development. We advocate internal promotion and eagerly seek individuals who have goals of improving their skill sets.
We are growing quickly, which means there are always new and exciting challenges at Crowdlinker. We are looking for someone who is comfortable taking risks and solving burning problems. We embrace change, see challenges as opportunities and focus on solutions. We hope you can join us to push the boundaries of what's possible.
Please only apply if you meet the requirements! You will need to be able to hit the ground running, so make sure you understand the preferences we are looking for.
Requirements
Must Have
2+ years of professional web development experience

A sophisticated understanding of HTML semantics and ARIA roles, and knowing their correct application

Proficient in writing maintainable CSS / SCSS with a strong understanding of Flexbox & experience working with responsive web design CSS frameworks, such as Bootstrap / Zurb Foundation

Deep knowledge of Vanilla JavaScript, ES6, jQuery and other popular libraries

Familiar with build tools such as WebPack and Gulp

In-depth knowledge of WordPress custom theme development, template hierarchies, hooks and filters

Experience with implements blocks using Gutenberg in WordPress is a must

Solid experience in PHP as a programming language

Good understanding of a relational database like MySQL/MariaDB

Strong understanding of project management tools in the Atlassian Suite (Jira, Bitbucket, Confluence etc.)

Solid understanding of agile development practices including sprints, epics, user stories and development tasks.

Experience with version control, ideally Git

Excellent troubleshooting and debugging skills

Have excellent communication, collaboration skills and comfortable communicating via email, Slack or on video calls as you will be working closely with designers, product managers and occasionally clients
Have a very good command of written and spoken English.
EU-friendly time zone
Nice to Haves
An impressive portfolio / Github handle to demonstrate

Experience with Blade templating language is a big plus

Knowledge of open-source WordPress theme boilerplates and differences between them

Familiar working with tools like Figma and Zeplin

Experience working with WordPress as Headless CMS

Familiarity with cloud providers, such as Kinsta, WP Engine, AWS, Google Cloud Platform and Digital Ocean

Experience with Docker

Strong command and understanding of another European language.
Responsibilities
Convert designs into pixel-perfect responsive web pages

Lead the development and environment setup for projects while also actively engaged in programming

Participate in technical design and sprint planning discussions

Work closely with our designers on implementing designs into code

Measure and optimize overall web page performances

Work closely with our product managers to ensure projects are delivered in a timely fashion

Provide timely and accurate estimates for project deliverables

Hands-on troubleshooting, debugging and fixing of issues during development and post-release for customer support

Write and maintain detailed technical documentation
What's in it for you?
Gain experience working with a team of experienced developers.

Learn faster by working on a variety of client projects throughout the year.

A ground-level opportunity to join a growing company early and accelerate your career.

Code with us the sensible way, using continuous integration, automated testing and deployment, proper testing/staging servers and all other DevOps practices that make developers' lives easier overall.

A strong culture of excellence, mutual mentorship, and transparency.

The chance to work in fully operational, cross-functional product teams, giving you the opportunity to enhance your understanding of design, digital marketing and product management.
Perks
Competitive compensation.
Potential for stock in the company.
Flexible hours with an option to work from home permanently.
Optional computer hardware.
Duration of the role
This is a full-time or part-time contractor (not salaried) position.
How to apply
In your application, please include:
A link to your GitHub profile if you have one.

A link to your LinkedIn profile if you have one.

A link to your portfolio of work if you have one.
You may include a traditional cover letter as well, although it is not required.